World's #1 finishing resource since 1989
No login needed: Chime right in
topic 1861
Possible to bright silver plate tellurium copper?
1998
Q. I have spent hours reading through many of your letters and responses which has given me a wealth of information regarding the plating process. This site is what the Internet is all about and I would like to compliment you on its creation and maintenance. We designers can never know enough about all of the different materials and processes that we encounter and it is wonderful to have sites like yours to help further our education. Thanks very much.
We have designed a fitting that is to be produced in C14500 tellurium copper, because of its lead-free composition and good machinability, scheduled for bright silver plating as the final surface finish. I have the general impression that some of the free-machining alloys can create problems with the plating process and as a preventative measure, I am researching this issue to try to give our plating contractor as much information as possible and to try to anticipate and avoid any potential problems. He is not familiar with this particular alloy and I was wondering if anyone has had any experience with it or recommendations that they would care to impart.
Again, many thanks to finishing.com and to all those who have taken the time to respond to inquiries such as this.
Sincerely,
Jim Baxter
industrial design - Fort Lauderdale, Florida
---
1998
A. I HAVE HAD TO DEAL WITH THIS MATERIAL FOR MANY YEARS. THE MOST EFFECTIVE METHOD FOR ME HAS BEEN: 1.) REVERSE ELECTROCLEAN (4-6 OPG NAOH OR PROPRIETARY PRODUCT) 3-5 MINS at 4 VOLTS 2.) RINSE 3.) 25-40% HCl DIP 5-30 SECONDS. 4.) RINSE 5.) ACID COPPER PLATE (LIVE ENTRY) 20-40 ASF TO 100-200 MICROINCHES. 6.) RINSE. SILVER PLATE AS NECESSARY. NOTE: THIS PROCESS IS EFFECTIVE FOR FLUX FREE MATERIAL, IF FLUX IS PRESENT, SCRUBBING PRIOR TO A/C PLATE MAY BE REQUIRED. THIS MAY SEEM TO BE A SOMEWHAT CRUDE WAY OF PROCESSING, BUT HAS PROVEN TO BE VERY SUCCESSFUL WITH NO DAMAGE TO THE SUBSTRATE. THE MAIN CONCERN WOULD BE IS THIS COPPER UNDERCOAT ACCEPTABLE TO THE CUSTOMER, AND DO TOLERANCES ALLOW FOR THE ADDED THICKNESS? GOOD LUCK. REGARDS,JEFF
Jeff Mills
metal finishing shop - Gorham, Maine
---
2005
Q. We have to plate TeCu with electroless nickel 100 micro inches , sliver over that 200 -300 microinches , any suggestions on the pre treatment , we are finding black dots inside the component & white patches on the Outer surface , any suggestions.
Chethan
- Bangalore, India
---
Q. I have the opportunity to machine a component for one of my customers made of Tellurium Copper 145. Tarnishing of this part is a concern. This component is part of a fiber optic surgical assembly. Is there a process to prevent Tarnishing of Tellurium Copper 145?
Jeff Ende
[last name deleted for privacy by Editor]
- Hamel, Minnesota, USA
---
Hi Jeff. There isn't a lot of tellurium in there, it's 99.5%+ copper. So I suspect, but don't know for sure, that the conventional tarnish preventative treatments for copper -- like sodium benzotriazole and chromates -- will work on tellurium copper.
Regards,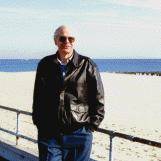 Ted Mooney, P.E.
Striving to live Aloha
finishing.com - Pine Beach, New Jersey
---
A. Contact any of the plating chemical suppliers and they will be glad to help.
Rick Richardson, MSF
Dayton, Ohio