World's #1 finishing resource since 1989
No login needed: Chime right in
topic 1859
Cleaning / removing solder flux
A discussion started in 1998 but continuing through 2019
1998
Q. I am looking for alternative ways to clean rosin core silver solder flux/paste off of a copper substrate. We are currently blasting the parts, but it is labor intensive and costly as well. Any suggestions would be appreciated.
David M. Weaver [dec.]
- Toccoa, Georgia

Ed. note: With great sadness for his family we must advise that David lost his life to a car accident on Aug. 15, 2003.

---
1998
A. David:
If your parts can be vibratory finished, I believe this will work. It is a 2 step process that is performed in the same vibratory machine. The first step is an active chemistry that removes the flux and generally clean the parts of any oxide surface. The 2nd step is to flush out the active chemistry from the vibratory machine with a neutral chemistry. This imparts a protective neutral surface that retards re-oxidation. REM Chemicals in Southington, CT has a process called Coppermil. It is used in vibratory machines to clean copper pipe fittings of drawing compounds, solder flux and oxide coatings. The process leaves copper parts extremely smooth and bright.
If you do not have a waste water treatment plant for removal of metals, the potential downside is the effluent from the process. The waste stream will have copper in it and so will require treatment before the waste water can be discharge to a POTW. Even though the waste treatment process is simple and effective, it will be a part of the overall cost.
I hope this is useful.
Bill
Bill Boatright
- Morrisville, North Carolina
---
1998
A. In the old days rosin core was often cleaned with Isopropyl Alcohol [affil. link to info/product on Amazon]. Typically now that's not efficient, based on VOC regs and waste disposal costs, but compared to the extremely labor-intensive blast, it might be worthwhile exploring. A number of manufacturers make vapor-degreasers with isopropyl that meet BACT. There are also other solvent degreasers which go after flux, like Genesolv. In the circuit board assembly industry there are also aqueous cleaners which effectively remove rosin core flux. In all this, it is much better to clean the flux immediately after soldering. For more detailed info, try searching the IPC Technet at http://www2.automata.com/ipc/SFgate/index.html
Good luck
Michel Moninger
- Sarasota, Florida
Ed. note: Sorry, that URL is no longer functional.
---
2002
A. Dear sir,
If you use low residue, non-corrosive fluxes, you can chemically strip any residue totally from the surfaces. However, if your supplier cannot help you, it is time to find someone who knows his products with knowledgeable tech service people who can solve product problems.
best of luck,
AL NABHANI
Chicago, Illinois, USA
---
---
2002
Q. For Soldering on our production lines we using Kester Solder SN 63 Pb 37 with Flux "245" No clean, in addition we using Kester Flux 959, 977 & 2331-ZX. After soldering we using Vapor Degreaser process with RHO-TRON 225 AES-L to clean up the flux. Could you advice if our process is right, and could you recommend any better solutions and/or processes.
Thank you,
Leonid Bublik
Cristek Interconnect, Inc. - Anaheim, California, USA
---
2002
A. I am unfamiliar with the Kester product range, however I am assuming that the flux residues you require removing are soluble in the RHO-TRON you mention. A problem I have encountered with vapour degreasing only, is poor cleaning due to the method by which the vapour degreasing works. Once a component has reached the vapour temperature the cleaning action is much reduced if not stopped completely, i.e., the vapour is no longer condensing on the component, dissolving the flux residues and running off the component back into the solvent reservoir. Components of small thermal mass will reach this temp very quickly and in some cases before all the residues have been removed. It might be worth bearing this in mind. In my case vapour degreasing coupled with ultrasonic cleaning in a suitable solvent is effective.
Richard Mosley
- UK
---
2006
A. We have used Rho-tron 225 extensively for cleaning PCB assemblies, sweat soldered to aluminum carriers, SMT mounted assemblies and Aluminum diplexer filter assemblies. We modified our spray wand to side mounted spray nozzles which increases the cleaning action. Our contamination testing confirms very low residual flux. This solvent does have a downside"" it is very expensive ($9000 per 50 gallon drum). As an alternative we just finished evaluation of Ensolv, a replacement solvent that is environmentally friendly has a 25 degree higher boil point (longer aggressive cleaning rinse due to prolonged condensing with no spraying)and is $2000 per 50 gallon barrel. Good luck
Jon Ladeau
Telecom manufacturing - Canlubang, Luzon, Philippines
---
---
2002
Q. Dear Folks,
I am having a problem to remove the soldering flux from ceramic capacitors after soldering leads with Sn10Pb88Ag2 solder paste at 335 °C. We have tried Isopropyl Alcohol, Acetone and tetrachlorethylene, but for new regulations we have to replace them with new solvents not regulated. Is there any other solvent to try that meets the California chemical regulations?
Thanks,
Reynaldo Arroyo
- Valencia, California
---
2002
A. You didn't mention about the type of flux you were using. If you are using a rosin based flux, trichloroethylene (hot soak and vapour) is the best so far, but I am not sure about the environmental regulations in California. There are some no-cleaning fluxes (inorganic base) but you have to try the compatibility with 10/88/2. You can use this without washing or, if you prefer washing after soldering, the solvents you have stated are workable. As of my experience 10/88/2 had problem when we used a certain brand of no-clean flux on them. Also, you can try a few resources like Higrade (102 sc) a proprietary solvent which can be used for this purpose.
Good luck.
Karthik
- SIngapore
---
2002
Q. Thanks Karthik, Yes, we are using rosin base flux. What do you mean by Higrade (102 sc), and how can I get information about it?
Thanks again,
Reynaldo Arroyo
Novacap, Inc. - Valencia, CA, U.S.A.
---
2002
A. Contact a company by the name of Petroferm. They have excellent flux removal chemicals that are non-hazardous.
Ronald Simpson
- Phoenix, Arizona, USA
---
2002
A. Reynaldo,
Hi Grade Alloy Corporation produces some very good flux and flux cleaning compounds. Hi Grade 102 SC is a product of Hi Grade corporation for flux cleaning. There are many suppliers for Hi Grade products probably you can search in internet.
Good luck ...
Karthik
- Singapore
---
2002
A. As well as the 'no-clean' fluxes mentioned so far it may be worth considering some of the water washable / soluble fluxes available. These may be cleaned via immersion or spray washing with hot water. I'm sure some research on the net will throw up some US manufacturers. In addition, I have had success removing stubborn flux residues from fabricated assemblies using industrial meths in conjunction with an ultrasonic cleaning tank. I don't know if meths are okay to use in California.
Rich Mosley
- UK
---
---
2003
Q. We have a supplier who is proposing to use Propylene Glycol Monoethyl Ether to remove flux residues. I am trying to find out more about this solvent and the impact that it might have on electronic components.
Fred Saar
- Colorado Springs, Colorado, USA
---
2003
A. Dear Sir:
This material is a product of DOW company under the name of DOWANOLPnB and it's a very good solvent for flux residue and with no effect on the electronic components. You can use also other DOWANOL solvents with better results.
Best regards,
Hamed M. Marie
- Cairo, Egypt
---
---
2004
Q. I have some friends who run a local engineering workshop, and while there the other day they asked me if I knew the best and quickest method for flux removal. They are soldering? (brazing?) stainless steel with the appropriate material, and brass/copper with ordinary tin/lead solder. The question they asked me was what is the quickest/cleanest method for the removal of these fluxes, and would the process clean the external surface of the copper at the same time? This additional cleaning would be most welcome as they have to spend a lot of time cleaning it by hand afterwards.
I said I would make some enquiries on their behalf, so any help would be appreciated.
Tom Trowles
Researcher - Bedford, Bedfordshire, England
---
2004
Q. The flux removers that our Company is currently using is environmentally hazardous/regulated and we have to find a solder flux/cleaning process-alternate. We are looking for the following:
1. Non-regulated flux-alternatives to remove/clean oxides from our gold-plated parts prior to solder dipping (63Sn/37Pb solder)-how efficient is this compared to activated flux?
2. Post-solder dipping - non-regulated flux-cleaner
3. Dishwashing cleaner to remove flux from parts after solder dipping - Wastewater System-treatable. What is the most effective cleaning process for flux removal: Emulsion, Saponification, immersion, ..... ?
4. Could we use ultrasonic cleaners for hermetic sealed packages without disturbing the seal integrity?
Teresita Molina
electro-mechanical Relays - Hawthorne, California, USA
---
July 4, 2008
Q. I want method of soldering flux cleaning ,
I am confused about water and detergent mix used for PCB cleaning
Kailas Bhor
wave solder - Mumbai, Maharashtra, India
---
December 19, 2019
Hahah woah this thread is older than me silly :-)
George Wells
- Oxford, United Kingdom
---
December 2019
A. Hi George. If you think this thread is old, take a look at


"All I know is what I hear on the Hotline"
We've been on-line as a dial-up electronic BBS since 1989 -- five years before the internet even existed. But we also have thousands of threads continued into 2019 as well. Ask a question, and this thread will become one of them.
Regards,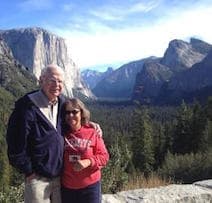 Ted Mooney, P.E. RET
Aloha -- an idea worth spreading
finishing.com - Pine Beach, New Jersey