World's #1 finishing resource since 1989
No login needed: Chime right in
topic 1858
Stripping PVD coatings
1998
We have at times been asked to "re-plate" watch cases and bands that have been finished with gold colored PVD coatings. Is there a simple method of stripping these coatings so that we can then gold plate the pieces. We were caught out at first by not recognising the coating and in some instances have had pieces that have had gold plated cases and PVD finished bands. Any advise appreciated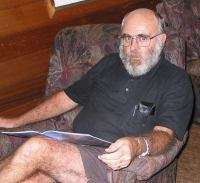 Bob Lynch
plating company - Sydney, Australia
---
1998
Bob,
The gold-colored PVD coating is titanium nitride (TiN) and can be stripped in 1:1 HF/H2O or 1:1:1 H2O2/NH4OH/H2O.
Donald M. Mattox
Society of Vacuum Coaters
Albuquerque, New Mexico
Ed. note: Mr. Mattox is
the author of -->
---
1998
At the 1998 Hardware Show I visited a number of the plumbing fixture booths.
In the MOEN Booth, they were showing off their LIFESHINE finish. It is a PVD coating they claim will last and last.
As an example, MOEN had a mini HANDS ON demonstration set up. They had a portable "Makita type" drill with a wire brush on it. They had people try the powered wire brush on the LIFESHINE finish of a faucet. I tried it and believe I gave it a good test. No NOTICEABLE DIFFERENCES ON THE FINISH.
I happen to recall MOEN, not to favor it or to disfavor any other company.
As a side line, the word at the show from the assorted plumbing fixture companies was simple. Many already had the PVD process. The ones who did not have it were rapidly going to it. Even though I noticed a difficulty in pronouncing the words that make up PVD (physical vapor deposition).
Dave Sheehan
- brush plating equipment & processes - Reading, Michigan
---
--
I don't have inside info on these finishes, but I understand that the Physical Vapor Deposition process is quite porous, and that the parts must therefore be electroplated for corrosion resistance first.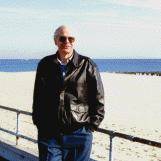 Ted Mooney, P.E.
Striving to live Aloha
finishing.com - Pine Beach, New Jersey
---
1998
Although I'm no expert on this subject. I believe the porosity of the coatings can be attributed to length of time the object is left in the furnace, purity of the alloys in the sputtering targets and the number of targets used.
Of course, if the base substrate is stainless, then electroplating of part before PVD is not really necessary. The cleaner the environment the better the coating.
I may be all wet and I look forward to others comments.
Mike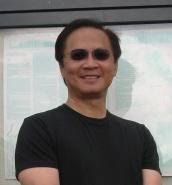 Michael Liu Taylor
specialty stainless steel distributor
Dallas, Texas
---
1998
There is some porosity in some PVD coatings. On the other hand some coatings have virtually no pores.
It depends on the process used and the experience of the people running the process. In the industry we use an assisting ion bombard (in one of it's various forms) to help densify the film as it is being laid down and thus eliminate the porosity. This essentially means that a plasma PVD is better than straight evaporation.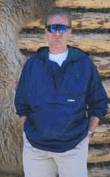 John Davis
- Berthoud, Colorado, USA