World's #1 finishing resource since 1989
No login needed: Chime right in
topic 1852
Interested in Kanigen process
1998
Please explain to me what the Kanigen process is, is it high phos, mid phos, or ? electroless nickel.
David McKay
Highland Hts, Ohio
---
1998
My reference indicates that it is a NiP electroless nickel deposit. Since it is proprietary, the best place to look for details is from the manufacturer. I'm sure that you can vary the P content around some midpoint.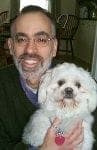 Tom Pullizzi
Falls Township, Pennsylvania
---
1998
Sir,
I believe that Kanigen was the first commercial E-nickel process.
I had heard several negatives about it when I was first starting out and can not speak to how true they are but are worth investigating from them directly and with competing companies.
They control the entire process, IE: their equipment and chemicals for the entire line. for this, you get to advertise the "Kanigen" nickel.
The second knock was they were higher priced than others.
The third was they had not advanced with the rest of the industry.
Like I said, I do not know how true it is today.
I do know that several companies make excellent electroless nickel and are very competetive. Some have better customer support after the sale than others, largely depending on the area of the country you are in.
You can find their (kanigen and competitors) phone number in some trade pubs and very probably the thomas register or similar publication.
I am not knocking their company, but make sure that it is the product that you want.
James Watts
- Navarre, Florida
---
1999
Hello, We are looking for the name adress, etc. of a company in the south of france. This company is supposed to have the possibility to handle large objects. Any further information on the proces kanigen is welcome.
Iwan Scholte
Huisman Special Lifting Equipment
---
2000
Electro-Coatings owns the rights to the Kanigen process in the U.S. It is the orginal E.N. process.
Mark S Freer
electrocoatings shop - Houston, Texas