World's #1 finishing resource since 1989
No login needed: Chime right in
topic 1849
Remove Copper from Deoxidizing Solution for Aluminum
1998
I'd like to hear about others' successes/failures in dealing with (removing) copper contamination in a pre-anodize deoxidizer solution. The product we use consists of ~5% sulfuric and has ~14,000 ppm chrome (~5,000 ppm as Cr(VI)) and the copper comes from AA2024 processed in the tank (8,500 gallons). We have seen copper plating out on certain parts at a Cu level as low as 25 ppm Cu, especially on parts coming from a ~20% NaOH chemical milling tank.
Preliminary tests with dummy plating onto a steel cathode showed we can knock down the Cu, but we also cause the undesirable reduction of Cr from hex to tri. Any suggestions on current/amperage settings or relative electrode sizes to optimize this approach?
Another suggestion I've gotten is to try a cautious addition of H2O2. Anyone with experience here? Other alternatives? I am also aware of "toners" that are used to knock out Cu from this type of bath. Henkel has a product - can anyone clue me in on the basic constituents of "toner" and how the affect Cu removal (precipitation?, chelation?...)?
Thank you in advance for your input,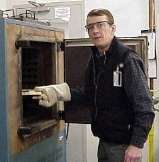 Thomas Hanlon
, Materials Engineer
aerospace finishing - East Hartford, Connecticut, USA
---
1998
I'd try some Hull Cell testing with an anode to cathode ratio of at least 1-1/2 to 1. I think you'll experience far less reduction of chromium that way.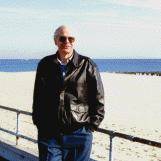 Ted Mooney, P.E.
Striving to live Aloha
finishing.com - Pine Beach, New Jersey
---
1998
The additive/toner which we sell for copper precipitation in chrome-based deoxidizers is based on ferricyanide. We can't very well keep that a secret because ferricyanide is not exactly an environmentally friendly chemical, and it is not very stable in concentrated acid solutions, so one needs to use caution when using it. Still, after selling chrome-based deoxidizers for some 50 years, it is the only reliable additive that we have found. Peroxide would only convert your trivalent chrome back to hexavalent- you couldn't add enough to do much good.
There are several possible reasons for your Cu precipitation problem. One example is that titanium racking or even dissimilar Al alloys can set up a galvanic cell, which of course cause precipitation of the most noble metal- copper when 2024 is being processed. You would be better off with a proprietary deoxidizer containing fluoride, which causes a very slight etch of the surface and reduces the galvanic potential at the surface.. Our major customers in some applications allow the Cu content to get to about 200 ppm before they add the toner. For anodizing applications we have a patented iron-based deoxidizer/desmutter where copper content can be allowed to go even higher than 200 ppm. It was developed especially for chem milling applications.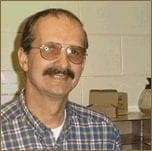 Phil Johnson
- Madison Heights, Michigan


---
1998
I'd try some alternative deox solutions to eliminate the chromium: nitric, nitric-sulfuric, nitric-fluoride, sulfuric-fluoride, nitric-sulfuric-fluoride, sulfuric-peroxide, etc.
What do you think?
bob morrison
- ormond beach, florida
---
2000
Please tell me newest information about Deoxidizer, especially storage in high humidity, food, keeping fresh etc. Thanks!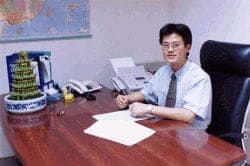 Stanley Yu
- Nanjing, Jiangsu, China
---
2000
Hello, Mr. Yu.
This website is primarily about metal finishing, so, apologies, but you may not get a response to your question since the people here don't have much experience in food questions.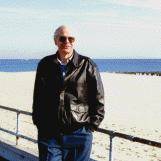 Ted Mooney, P.E.
Striving to live Aloha
finishing.com - Pine Beach, New Jersey