World's #1 finishing resource since 1989
No login needed: Chime right in
topic 1842
Preventing algae in anolyte system of electrocoating
1998
I am looking for a simple treatment to prevent algae in the anolite system of electro deposition.
Thanks
Arie Porat
furniture mfgr. - Israel
---
1998
Some people have had luck with UV light. Some people filter more. One manufacturer recommends an "antiseptic" for their dye solutions. Heating kills most algae, as hot as the solution will tolerate shortens the time. You then have to filter the solution to get the dead stuff out or it messes up the finish on the parts. I have yet to figure out how the stuff can grow in some very noxious solutions.
James Watts
- Navarre, Florida
---
1998
How about plating in the dark? I would send some of the bugs to the local agricultural college for an ID on what you've got growing. In what solution are you having the problem?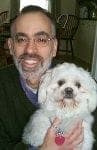 Tom Pullizzi
Falls Township, Pennsylvania
---
1998
Tom, who knows, you might find a bug that eats up waste in electroplating. It is known nowadays that algae and some bacteria can grow in just about anything as long as the pH and the temperature is right. I have heard of a process invented at the DoE labs, that is in commercial use, that extracts metals from effluents. You just pour the waste water over these bug-bags. Down comes clean water. The problem, I think, is that it is a little slower process and platers don't want to wait that long.
Mandar Sunthankar
- Fort Collins, Colorado
---
1998
I have not seen this process, but nothing works just by pouring one thing into another. Certainly, the flow rate is critical.


Tom Pullizzi
Falls Township, Pennsylvania
---
1998
Tom, you may get more info about these bugs from Harrison-Western Environmental Services, Lakewood Co. They have a license from the DoE.
Mandar Sunthankar
- Fort Collins, Colorado
---
1998
The problem appears in the solution in the anode boxes in the electrodeposition process.
Porat arie
furniture, ISRAEL
---
1998
Arie, Your problem is not in an electrodeposition process but in the anolyte that exists in the anode boxes of a cathodic electropaint.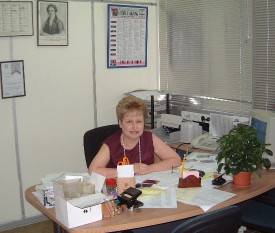 Sara Michaeli

chemical process supplier
Tel-Aviv, Israel
---
1998
Arie,
We have had initial success in this area. The process was used in coating boat propellers, which has had a positive effect in stopping algae growth. The exposure has only been tested in environmental conditions (seawater, weather elements...etc.). We may want to try this process in your application. All we would need is a sample piece to be placed in you current solution and evaluate the results.
Todd Miller
Oceanside, California
---
1999
Are you still experiencing this problem? If so, I might be able to help, but I need more details.
vince walding
---
1999
Hi there, I got a problem here. Recently a car body was suddenly dropped down from the conveyor while coatings process is being held and damaging the panels on the ED tank base. Since then, we facing the unstable results for solid contents and also for P:B Ratio. But the pH and the conductivity of the bath are still maintained within the specs. My question: 1.Is it the agitation of the ED that makes the result in reducing the film build on the body? 2.Is it by adding more anolyte will cause the high film build but on the same time the ED bath will be unstable? 3.Is the end zone of UF Rinse should have more inclination in order to dry up the car from any water drop before it going to oven for baking? If you got any info regarding these problems . . .
Thanks
Hamid
coatings - Klang,Selangor
---
2002
Bacterial control is quite simple in an anolyte E-coat process. What you are seeing is not algae, but mother of vinegar. And can be controlled by using one of the chemicals listed below.
1. Silver Nitrate
2. 5-Chloro 2-methyl-4-Isothiazolin-3-one
3. Hydrogen Peroxide 33%
All three listed chemicals will control your slime problem. Hydrogen Peroxide is the most cost effective. As others have said circulation plays a major role, along with pH and conductivity control.
John Michael
- Michigan, USA