World's #1 finishing resource since 1989
No login needed: Chime right in
topic 1840
Metal Coating/Plating Techniques (Carbon/Graphite)
1998
Hello
I am looking into different methods for placing a conductive layer on various metals (including stainless/aluminum etc..) for fuel cell applications. Carbon is a good choice as it will not release ions that may clog the fuel cell. Do you know any contact that I might talk to?
I am trying to find generals methods, traditional and non for placing a conductive layer on a metal. More specifically the layer needs to be conductive, more inert than stainless and of course low cost if possible. It should also be Fuel Cell friendly (not give off ions that will clog the cells membrane).
Thank you
Douglas Bryan
- Institute for Integrated Energy Systems
Victoria, BC, Canada
---
1998
page 422 of Keenan and Wood, General College Chemistry, 1971 says that one of the suggestions for decreasing air pollution in cities is ..... the lithium-chlorine fuel cell.
Is this what you are working on (if so, it's about time, we're choking down here):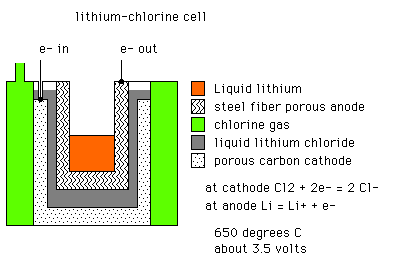 We will need more information from you to find out what and where finishing can help you in building a fuel cell.
Regards,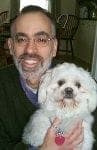 Tom Pullizzi
Falls Township, Pennsylvania
---
1998
Tom, your Lithium-Chlorine fuel cell doesn't look environmentally very friendly! Both ingredients are deadly. With this, you will choke even more.
Mandar Sunthankar
- Fort Collins, Colorado
---
1998
Douglas,
There are a number of ways to deposit carbon. One of the easiest and cheapest is the vacuum pyrolysis of an organic such as furfuraine.
Donald M. Mattox
Society of Vacuum Coaters
Albuquerque, New Mexico
Ed. note: Mr. Mattox is
the author of -->
---
1998
Douglas, it is relatively easy and low cost to deposit carbon in diamond-like-carbon (DLC) form as long as it can be below one micron thickness. It is highly conductive as well as hard. At higher thickness, it starts breaking or cracking due to internal stresses. Then you may have to use more expensive methods. Let me know if this will work for you. Now the adhesion may depend on the type of substrate.
Have you looked at conductive carbon pastes?
Mandar Sunthankar
- Fort Collins, Colorado
---
1998
Electroplate, electroless or magnetron Pt, or thermochem. RuO2 on Ti. Check Platinum Metals Review.
Alex Kozlov
- New Jersey
---
1999
We wish to coat Graphite to 5%Cr+Steel molds.
Can someone guide us for easy and lasting coating Process?
Regards
Noman Rais
- Gem De Orient
---
1999
Noman, what is the purpose of the graphite coating and what maximum thickness is tolerated? Graphite is relatively soft with poor adhesion and may not hold in a molding operation. There are other carbon coatings I could suggest.
Mandar Sunthankar
- Fort Collins, Colorado
---
1999
Doug, et al:
Couldn't the question be turned around. That is, why not electroplate a graphite electrode? Any thoughts.
Kenth
Kenth Pedersen
aerospace technologies