World's #1 finishing resource since 1989
No login needed: Chime right in
topic 1836
Slack tower
1998
Hi,
I was wondering if you could tell me what a "slack tower" is in reference to a electroplating apparatus?
Thanks in advance for your assistance,
Edmund Hudson
---
1998
Dear E Hudson,
The slacktower is used in reel-to-reel equipment where a strip of products on a reel is unwinded at the beginning of the machine and is contineously transported through the machine.
At the beginning of the machine there is a tower where wheels that are transporting the product, have a possibility to move from an high position to a lower position and back.
This movement is made if a reel is emptied and the product from a next reel has to be joined to the end of the product which was present on the previous (now empty) reel.
By using this "slacktower" you create time to connect the end of the product of one reel to the beginning of the product of the other reel.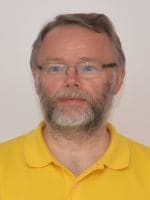 Harry van der Zanden
- Budapest, Hungary