World's #1 finishing resource since 1989
No login needed: Chime right in
topic 1832
Comparison of corrosion resistance of Galvanneal and Zinc Plating
1998
I am looking for a technical paper or a book which does a good job of comparing various metal finishes in terms of corrosion resistance in different applications. At the moment, I'm specifically interested in the difference in corrosion resistance between Galvanneal and Zinc platings. We use both of these finishes and for our application (offices and protected environs) the galvanneal seems to perform better than the Zinc platings do. Is the only important criterion the amount of Zinc on the part or is there something in the Galvanneal or Zinc plating process that helps or hurts as well? I'd like to see if anyone has done testing in these areas and accumulated the information, not just for these finishes, but other types as well. Most plating resources I find deal more with how things are plated rather than how different platings and finishes compare. Can anyone give some suggestions? Thanks in advance.
Darren Lopp
Lorain, Ohio
---
1998
I assume you are talking about coated/painted coil which is cut into sheets for office furniture like file cabinets? Is the corrosion of the edge important in your application? If you have seen a difference in the two coatings, you may know more than those who try to create accelerated tests to simulate the actual results. If you have some data, we would like to publish it here at finishing.com.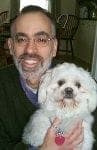 Tom Pullizzi
Falls Township, Pennsylvania
---
2001
If you can find the book, Electroplating Engineering Handbook, you will have what you are seeking.
Larry Arnold
-Florence, Alabama