World's #1 finishing resource since 1989
No login needed: Chime right in
topic 1828
PVD Corrosion Barrier Options
1998
We PVD sputter coat over a corrosion barrier for drawn and turned brass pen parts. We have been using PdNi over bright Ni as our corrosion barrier before PVD coating them. The price of Palladium has skyrocketed. Can you give me a current alternative? Preferably an ANSI specification, etc. We are considering Rhodium flash, and Chrome. Is there an industry accepted standard for Chrome electroplate as a PVD corrosion barrier? Our writing instruments are not subjected to heavy corrosion environments, like exterior automotive parts are. More like Automotive interior apps. Must meet standard 96 hour salt spray exposure tests and H2S tests.
Steve T
stationery products - Janesville, Wisconsin
---
1998
I thought that nickel, at about 0.0002", was a barrier coat over brass.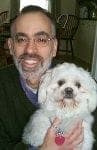 Tom Pullizzi
Falls Township, Pennsylvania
---
1998
Steve,
You should add that the barrier also serves to prevent zinc diffusion from the brass into the PVD coating at elevated deposition temperatures.
Donald M. Mattox
Society of Vacuum Coaters
Albuquerque, New Mexico
Ed. note: Mr. Mattox is
the author of -->
---
1998
Hi Don,
That's what I want to know, why do you need PdNi over the bright nickel (assuming the nickel is at least 2 ten-thousandths of an inch thick) when nickel, in another application, is a barrier coat good enough to prevent gold from mixing with a brass base metal during soldering operations?


Tom Pullizzi
Falls Township, Pennsylvania
---
1998
Tom,
affil. link
"Handbook of Physical Vapor Deposition (PVD) Processing"
from Abe Books
or

In the TiN or ZrN PVD processing the parts are often subjected to an elevated temperature during both sputter cleaning and deposition. The total time-at-temperature is much greater than encountered when soldering so you need a pretty good barrier layer.
I can't tell you why Steve does what he does but the electroplated Pd-(10-30%)Ni alloy has been used for hard, low-porosity, corrosion-resistant electrical contacts for a long time. I guess he needs surface smoothness hence the bright nickel which is not nearly as corrosion resistant as the Pd-Ni. I imagine that the bright nickel doesn't provide as good a diffusion barrier as does non-bright nickel or the Pd-Ni. I would suspect that a duplex nickel would work nearly as good as the bright nickel with Pd-Ni.
I sometimes worry about using bright nickel as a basecoat for PVD processing since I think that the included agents might come out during heating and adversely affect the adhesion or color of the PVD deposited coating. Do you have any information about what happens to bright nickel on heating to 200-300°C for 10-20 minutes?
Donald M. Mattox
Society of Vacuum Coaters
Albuquerque, New Mexico
Ed. note: Mr. Mattox is
the author of -->
---
1998
Hi Don,
Thank you for the explanation, I find this very interesting. I am testing a nickel plated steel nail clip in my oven now, at 230 °C (450 F), 10 minutes to see if it discolors. The clip also has decorative trivalent chromium on top of the nickel.
People do solder over bright nickel, but you are right, I was thinking about nickel plated without brighteners. Oops, there goes my timer, I will be right back (after the part cools).
Results: The nail clip (my friend in the implement business told me that a clipper is a ship) looks just like it did before it went into the oven, so:
Conclusions: I would still like to know from Mr. Tinkler if 2 tenths' of bright nickel would work without the PdNi overcoat. I wonder what thickness of nickel is being applied to this part?
Often, 0.0002" of nickel or zinc sounds like a King's ransom to a commercial plater. And I have found that, when measured, what people thought was an enormous amount of plating turns out to be a flash. This is because a flash is a lot easier to plate than 2 tenths', since brightener imbalance, organic impurities, and particulates don't show up in the thin plate.


Tom Pullizzi
Falls Township, Pennsylvania
---
1998
Tom,
Thanks for the comments. I have seen problems in production soldering to bright gold. The problem was sporadic and I think it was due to variations in the amount of addition agents that was incorporated into the gold from time-to-time as well as uncontrolled soldering parameters. What kind of variation in addition agents in the coating would you expect to see with bright nickel from lot-to-lot and supplier-to-supplier.
Don
Donald M. Mattox
Society of Vacuum Coaters
Albuquerque, New Mexico
Ed. note: Mr. Mattox is
the author of -->
---
1998
Hi Don,
I no longer believe that ISO/QS 9000 is the answer to all of our problems, since I have seen, firsthand, enough funny business in the qualification of sites to make me a permanent cynic.
Nevertheless, I would expect huge variation in the amount of addition agents incorporated into bright nickel coatings from shops who still use an informal quality system. For instance, no shop should operate without guidelines for brightener consumption and additions, and all should have a notebook where all additions are recorded. The act of recording the additions focuses the mind of the person making the additions, and makes it easier to come up with a schedule, and to troubleshoot problems.
In bright nickel plating, there are "hot" brighteners, which level quickly, at the expense of ductility. I would not use these if I were plating shells for electronic components or other critical applications. I would keep the total brightener level low, and build brightness with nickel thickness. Continuous carbon filtration and scheduled carbon treatments might be necessary to get a consistent product.
I have been out of the formulation business for some time, but as an example, I would look for a brightener system such as M&T 323, which had a mild primary brightener. I don't know if this formula is still on the market, I invite suppliers to give us some of their ideas on the subject.


Tom Pullizzi
Falls Township, Pennsylvania
---
1999
I have read all the letters and notes posted. The big question is "what effect does normal exposure to sun light (ultra violet) have on PVD coatings. What effect of both uv and salt spray have after 1, 3, and 5 years in the elements? What amount of salt spray test hours at 5% is equal the above question. Thanks jax
Jack F
[last name deleted for privacy by Editor]
Rancho Dominguez California
---
Jack, I think the answers are that PVD coatings of this sort are for wear control and are neither very subject to UV degradation nor do they contribute much to the corrosion protection provided by the underlying electroplating.
Salt spray testing is a QA measure employed to ensure that the process hasn't "gone south"; there is no correlation between salt spray hours and projected life. Example: consider hot-dip galvanized coatings which often last 50 years without maintenance; in a salt spray chamber where there is neither time nor correct atmosphere to build robust carbonate compounds, galvanized coatings perform poorly.
You could be referring to vacuum metallization with aluminum, rather than the PVD wear coatings that the other people here are discussing; with the exception of the very thin metallization layer, that's really an organic coating process. Good luck.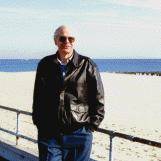 Ted Mooney, P.E.
Striving to live Aloha
finishing.com - Pine Beach, New Jersey