World's #1 finishing resource since 1989
No login needed: Chime right in
topic 1823
Corrosion spots on stainless steel 316 L
1998
Dear sir,
As a manufacturer of stainless steel outdoor lighting we have come about some problems with our fixtures
We always use AISI 316 L and brush it K 320 or 500
After a few weeks the fixtures become infected with brown spots especially in coastal areas
We have tried higher grades but it still stays the same
If we spray them with a cleaning spray they come off
We have used everything but it always comes back.
please could you give us a reply
Best regards
Decoene E
[last name deleted for privacy by Editor]
- Belgium

---
1998
I am not sure if 316 stainless is the correct material for exposure to hot humid air. I know that nickel-chrome plated steel, and nickel-brass plated steel pits and corrodes in my house on the Atlantic Ocean in New Jersey. Passivation may help. Are you embedding iron in your brushing procedure?


Tom Pullizzi
Falls Township, Pennsylvania
---
1998
Dear Sir:
You might try electropolishing as a means of passivation for your 316L stainless steel. We can offer the chemicals, equipment, and process know-how for an installation. You can find us by looking in the suppliers directory on this web site. We also have our own site which will give you a general view of the process.
You might also contact Mark Quaghebeur at Packo in Diksmuide, Belgium. Mark could either perform the process for you or give you a reference on our company.
Let us know how we can assist you.
With regards,
Ed Bayha
Metal Coating Process Corporation - Charlotte, North Carolina
---
1999
If the surface is not showing signs of pitting and there is not a uniform corrosion I would be highly suspect of the brushing operation transferring free iron onto the surface. If it truly is an issue with the 316 then you might consider 317 or 321. They both have enhanced corrosion resistance. In a critical service area such as a hot salt spray environment you might want to consider Hastelloy C-276 or better yet Hastelloy C-22. The later items being nickel alloys verses a ferrous product. Electropolishing might offer some element of protection but due to the dynamics of the passive layer and the potential for airborne abrasion to cause voids in the passive film from time to time, you might wind up with the same problem. The nickel alloys offer a far superior product life in the most adverse environments but are costly.
Richard Pontius
- Gilroy, California
---
1999
I have read the above with interest.
We use 316 for a lot of fabrications in marine environments, always pickle the welds and polish afterwards. We have no problem with surface corrosion but crevice corrosion can pose a small problem.
We have recently started using Investment Castings which are showing a lot of surface corrosion in prototype form. Pickling and passivating after abrasive blasting improves the corrosion resistance (we are careful not to impregnate the surface with free iron.
We are now considering electropolishing, has anybody any experience of how much improvement we are likely to get. Are there any disadvantages with the process?
Keith Chitty
- United Kingdom
---
2000
In response to Keith Chitty's question regarding electropolishing. The process of electropolishing produces a more uniform chromium oxide layer (ferrous metals) or other oxide layers (non-ferrous metals). The reduction of the total surface area is thought to reduce the number of surface active sites that have the potential to initiate corrosion and or contamination issues. The oxide layer is rather inflexible and suffers from micro cracking during compression or tension. These cracks are now new sites for corrosion and or contamination issues. As was stated earlier, a passive layer is also a fairly uniform oxide layer but is more dynamic in nature. Research has indicated that we still do not understand the dynamics of passive layers and therefore are still wrestling with control issues. Since crevice corrosion is associated with component design (stagnant conditions in chloride environments is one example) the design might be evaluated to correct crevice geometries. Certain alloys are also more resistance to CC than 316 but come at a higher cost. Hastelloy C-276 is a good choice whereas some of the other Hastelloy alloys do not fair as well, more than likely due to the absence of W in the base metal. If you are stuck with a ferrous material you might want to consider an 18Cr-12Ni-3Mo-Ti alloy vs. the 18-8 you are using. In the event that you are welding or heating to critical temps you probably want to go towards an L series SS to reduce the formation of carbides. Carbides reduce your overall corrosion resistance by complexing with the alloying species and forming M-carbides. You may want to contact NACE or another major corrosion engineering group to gain the latest insight into corrosion resistant treatments.
Richard Pontius
- Gilroy, California
---
2000
For 5 years our company has used a flow meter with 316 stainless tubes. The past 6 months we have replaced 3 of these units. The manufacturer states that the pitting of the tubes are due to our cleaning chemicals. For 5 years the chemicals have not pitted the original unit or the 304 piping. The chemical company stated that the chemicals used for cleaning can be used at full strength and will not damage the metal. We also use a very low percentage of citric acid in our process , but all of a sudden we are replacing 3 units that show no uniform corrosion.
John Sproul
- cobourg, Ontario, canada
---
2000
Tell ya what I think...no guarantee that I'm right: You now have a stray current that is making the tube anodic.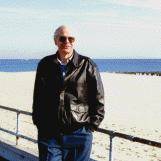 Ted Mooney, P.E.
Striving to live Aloha
finishing.com - Pine Beach, New Jersey
---
2000
We manufacture Stainless steel equipment for Pharmaceutical and Biological applications. We electro-polish the surfaces after completion of Fabrication. I want to know whether this adequate for passivation of surfaces or we need to do additional passivation by treating with Nitric or Citric acid.
Thank you,
shashidhara
T.N.Shahsidhara
- BAngalore, Karnataka India
---
2001
Electropolishing is a more effective passivation treatment than the alternatives. So, no, you do not want to do additional passivation after electropolishing.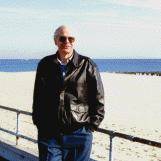 Ted Mooney, P.E.
Striving to live Aloha
finishing.com - Pine Beach, New Jersey
---
2001
First of all, your 316 product will need to end up with a no 8 finish. Forget electropolishing it doesn't last, also cracking at joints will appear sooner or later. Hand polish it with silicon abrasives to a BA finish. Your final polish should be done with a polymer based polish.We've had tube on jettys for 12 years and no tarnishing has appeared to date. Not quite sure why it works, but it does. One final tip, keep your factory free of mild steel.
Regards
Steve Olding
- Hong Kong
---
2001
We are a company that manufacture a floating strainer to be used in conjunction with pumping applications. Our 6" strainer is manufactured in 18/8 (304) Stainless Steel.
1. What is the suitability of this material when used in conjunction with seawater?
2. If this is not suitable, can you recommend another stainless steel to use?
3. Is it possible to download a table showing corrosion resistance of 304 stainless steel when contact with certain materials?
Clayton Robson
- Sunderland, United Kingdom