World's #1 finishing resource since 1989
No login needed: Chime right in
topic 1813
Copper Brightener problem ?
1998
Bright acid copper.
We once had a three part brightener we now have a single part brightener .
I don't think I have the same control
Does anyone have suggestions as what is the best
Mick Long
- Australia
---
1998
The question is whether you know how much of each component to add, not whether you have more components.
If you are going by the appearance of parts or by a simple Hull Cell test, the single "premixed" brightener is better.
If you have analytical instruments like CVS or HPLC that can distinguish between the effects of different components then the multi-additive system is better.
Control is based on analysis.

Bill Vins
microwave & cable assemblies - Mesa (what a place-a), Arizona
---
1998
Dear Mick ,
With acid copper plating processes it really depends on the system you are using , the older Dye based systems used a single additative and were very successful for many years and were very easy to run .
The newer systems with multiple additatives give a much wider operating range , and can be controlled with a Hull cell once you understand the interaction of the components and the function of each of the components .
Although a machine like a HPLC would be of a lot of use in controlling an acid copper solution , at the substantial cost involved in its purchase I doubt that you could mount a case for the purchase to your boss.
regards
John

John Tenison - Woods
- Victoria Australia
---
1998
The old M&T 323 bright nickel plating process had the carrier, secondary auxiliary, primary, wetter, and purifier, all as separate additives. That is how to control a plating process, even without instrumentation. Why add carrier when all you need is primary?
It still amazes me how a plater, who doesn't know a Class I from a Class II brightener, can know what to add based on appearance of the plated part, but not everyone will learn, and it takes some experience. A Hull Cell panel added extra information, if things got a little out of hand. It used to be the same way with acid copper baths.
I am all for instrumentation, but the supplier better have a very good technique that works on a working bath, after interfering ions have a chance to come into the play of analysis.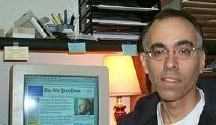 Tom Pullizzi
Falls Township, Pennsylvania