Where the world gathers for
plating, anodizing, & finishing Q&As since 1989
-----
MIRROR FINISHING LONG BORES
2002
We wish to finish 10 mm (Diameter) holes to mirror finish. The holes are drilled through, axially in a 30 mm diameter shaft and its length is about 650 mm. Any suggestions for finishing the bore after drilling. The qty is about 20 pieces a month. The bore has no critical size but has to be mirror polished free from any drilling or polishing marks.
Thanks in advance,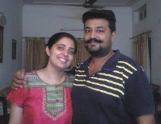 Vikram Dogra
Irusha India - Chandigarh, India
---
2002
I am concerned about tolerance specs which you seem to think is no problem. Mechanical methods are subject to creating a slight tapper, cause by uneven or greater pressure which normally comes from the entry side of the tool or method being used. Unless that force is controlled it can cause slight variations or non-uniform patterns of pressure. Have you looked into a process called ballizing. That is a method of forcing a solid ball through the whole length of the hole.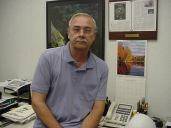 AF Kenton
retired business owner - Hatboro, Pennsylvania
---
2002
Thanks for your reply Mr. Kenton and I fully agree with you as far as the taper is concerned. Let me be more precise. The hole has to be used as a moulding die so taper of about 1 thou increasing towards the end should be no problem. I have read about ballizing but not aware of the procedure to be followed . Is the ball forced just after drilling or after considerably finishing the hole say reaming or broaching it.
Your advice will be appreciated.
REGARDS,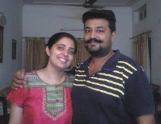 Vikram Dogra
Irusha India - Chandigarh, India
---
2002
Ballizing should accomplish task; however, I do not know who makes this equipment or how to direct you. You should not have to do anything to the hole prior to using the procedure, except I suspect that you have undersize the drilling of the hole to accommodated enlargement by the ball. I am also guessing that to accomplish the smoothest finish, you may have to use a series of different size balls.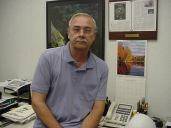 AF Kenton
retired business owner - Hatboro, Pennsylvania
---
2002
After drilling and reaming you have to do a honing to the inside by means of a rotating head and abrasive stones (similar to the devices used for hydraulic or auto brake cylinders). Use finer and finer stones. Then by means of a soft jack of material such as soft wood and abrasives finer every time down to diamond paste mesh size 4 microns. Patience and care are the most important factors as it is time consuming and inspection has to be constant but I assure you the finish attainable is what an extrusion die requires.
Guillermo Marrufo
Monterrey, NL, Mexico
---
April 17, 2011
We are making Piston Pins in which we are achieving 1 micron Ra value in bore from diameter of 8 mm to 18 mm by Carbide ball pressing. Regards
Ashok
Ashok Kumar
- Ghaziabad. Uttar Pradesh. INDIA