The world's most popular metal finishing site, and the internet's friendliest corner
topic 17775
Chemical passivation for stainless steel parts per ASTM A967
An ongoing discussion from 2002 through 2016 . . .
2002
Q. WHAT ARE THE CHEMICAL PASSIVATION TREATMENTS FOR STAINLESS STEEL PARTS AS PER STANDARD ASTM 4967.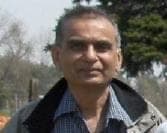 Popat Patel
Beacon Park Finishing LLC - Roseville, Michigan
---
---
To minimize your searching efforts and to offer multiple viewpoints, we've combined some threads into the dialog you're viewing. Please forgive any resultant repetition or failures of chronological order.
---
---
2005
Q. I want to know what is content of ASTM A967 [link by ed. to spec at TechStreet] (Standard Specification for Chemical Passivation Treatments for Stainless Steel Parts)? Can you help me ?
Xujin
Topdin - Dongguan , China
---
2005
Q. Our company manufacture appliances, stoves, refrigerators, etc; and we use stainless steel to make some parts of this. We don't know how to passivate, in the best way, stainless steel. We would like to know about ASTM A967 [link by ed. to spec at TechStreet] .
We appreciate very much your help, thanks a lot.
AMANDA ORTIZ
- Bogota, Colombia
---
---
November 6, 2009
Q. Is it necessary to dry the pieces after passivation in an oven? If we do that will it alter the chemistry and will rust become a problem? A factory that we work with has followed the correct process with nitric acid and potassium dichromate but pieces started rusting within 4 months. The only thing they have done differently is to have dried the pieces after the final wash in an oven.
Lakshmi Ramakrishnan
- Chennai, India
---
---
October 2, 2015
Q. I am starting to do work in the NDT department and they just told me I will be passivating too. What can I do or where can I learn more about passivating?
Johnny Torres
- los angeles, California
---
---
High Humidity Sample Preparation for ASTM A967
July 7, 2016
Q. Hello,

I need help understanding how to prepare the passivated sample parts for humidity test as per ASTM A967, specifically with the drying process. The standard requires the sample parts to be dried in an inert atmosphere or desicated container. Does this means that I need a special equipment to dry the parts? If special equipment is required, can anyone provide recommendations?

I think I can prepare a desicated container. However, the standard does not specify for how long the parts need to be there before they are moved to the high humidity chamber.

Any help on this matter will be greatly appreciated.

Thanks,
Carlos
Carlos Lopez
- Caguas, Puerto Rico