Where the world gathers for
plating, anodizing, & finishing Q&As since 1989
-----
Finishing Polymers & Ceramics to Reduce Liquid Particle Count
2002
Q. We at this time use Acetal Polymers (Pomalux and Semitron), and Ceramics (Zirconium Oxide) to design tools and fixtures. Obviously, machining those materials alters the surface, altering resistivity and inducing contamination problems.
We look for a finishing process to protect the surface after machining the material.
Have you got any idea of the best and/or cheapest process for that?
Thanks for it!
DO Dang Liem
- China
---
2002
A. Not exactly sure what you are looking for here. Are you looking for some kind of coating to put on, or are you trying to smooth out a surface profile of the metal part?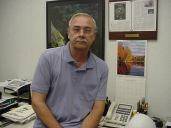 AF Kenton
retired business owner - Hatboro, Pennsylvania
---
2002
Q. I don't know whether coating or smoothing the surface would be the best. My goal is to do something to reduce the Particle Contamination that could be induced by these Materials.
Thanks for answer!
DO Dang Liem
[returning]
- CHINA
---
2002
A. I believe you are using a AQ (aqueous) Wash system to control Particulate contamination and Ionic Contamination. Certainly, ceramics and plastics tooling will induce particulate contamination; the best material suited for tool and fixture is SS 316 electropolished. If you are not able to EP, do passivation. Once you keep the contaminants in check you will not have resistivity problem in the final rinse. Also check for the load quantity and flow rate of DI water. If you are keen on particulate contamination (LPC - liquid particle count) do not tumble the parts -- vertical and horizontal agitation will be the best.
Good luck ...
Karthik
- Singapore
---
2002
A. I suggest you try to improve the surface profile finish before plating. Depending on the size and configuration of your parts, determines the cheapest method to use. Your parts don't sound that complex; therefore, I'd probably recommend mass finishing equipment. You may need at least a 2 step process prior to plating. That should get you down to about a 18 RMS. A 3 step process can improve surface profile to about 10 or 12 RMS.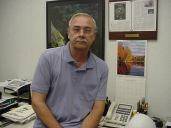 AF Kenton
retired business owner - Hatboro, Pennsylvania
---
2002
A. Oops ... I was answering how to reduce the Particulate contamination of tools and fixture.
For your material you have to go for a metal finishing process (if applicable) before going for AQ washing. Clean the base material, degrease, Ultrasonicate and plate with Electroless Nickel. Load in AQ wash system or wash in DI water without tumbling (Ultrasonic DI rinse, Hot DI rinse and Final DI rinse) should solve your ionic and particulate contamination problem.
Good luck,
Karthik
[returning]
- Singapore
---
---
Excessive LPC after passivation
2007
Q. I need some assistance to improve my cleanliness on our passivated parts.
We have been doing passivation on stainless steel 300 and 400 series for the past few years. There is a LPC (Liquid particle Count) test required on the part after passivation.

We have gradually improved our LPC by adding the numbers of filter and ultrasonic capacity.

But then we still can't meet our customer requirement on LPC.

Anyone can help me to get a better LPC result? Or any chemistry can help to reduce the LPC? Thanks.
William Wijaya
plating house - Singapore
---
2007
A. Impossible to answer with information provided. What is the count, source and size of the particles? What can you live with?
James Watts
- Navarre, Florida
---
---
Reduce LPC from residual phosphate ion on electroless nickel plated parts
"Electroless Plating"
by Mallory & Hajdu
from Abe Books
or

Affil. Link
Your purchases make finishing.com possible
"Chemical (Electroless) Nickel Plating"
by G. G. Gawrilov
from Abe Books
or

Affil. Link
Your purchases make finishing.com possible
March 29, 2012
Q. My company does EN-plating of arm block (used in HDD -- hard disk drive). One day customer complained 110 ng/l~150 ng/l PO4- residual on ENP parts -- so I want to know how to reduce the content of PO4- residual on ENP parts. Thanks for any input and help!
James Lau
- China
---
March 31, 2012
A. This is a rinsing problem. HDD manufacturers always check for surface contamination -- testing is LPC (liquid particle count).

Multiple rinses and high quality final DI rinse are necessary to meet LPC.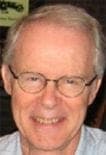 Dayton Dailey
supplier
- Lake Zurich, Illinois USA
---
July 6, 2012
Q. My question is on how to reduce the PO4 on the EN plated parts. Besides more rinsing, is there any chemical to be used for pre plating or post plating as to reduce the PO4 level?

The next question that I have pertains to LPC on EN parts.
Will there be any difference in LPC count for EN plated parts with SUS material and Aluminium material?

Thanks
H. Hussain
- Malaysia
---
July 27, 2012
A. The contamination may be produced because of the co-deposition of phosphite which is a byproduct of the electroless nickel plating chemistry.
It is advisable to not pass 4 metal turn-overs (MTO) to prevent this contamination.
Gabriel Schonwald
Bnei Berak, Israel
---
July 31, 2012
Q. Thanks.
Is the MTO able to reduce the PO4 and LPC too?
I am seeing high LPC count on EN plating on SST as compared to EN plating on Aluminum.
Is there a difference in LPC count depending to the base material used?
If yes, what will be the solution to this?

Thanks.
H.Hussain
[returning]
- Malaysia
---
---
Low LPC with EN plating but high LPC on Titanium Parts
July 8, 2014
Q. Appreciate on the enlightenment on the doubt I have for the LPC issue that we are currently facing, tested under 132kHz. We have one component which uses two different base materials with slight differences in the processes for these two types of materials.The processes are briefly as follows:

1.Titanium Material: grinding > AQ Wash (LPC results : > 50,000 particles/cm2 ; Spec : NA)


2.SUS420J2 Material: grinding > EN plating > hardened > grinding > AQ Wash (LPC results : 5000 - 6000 particles/cm2 ; Spec : 15,000 particles/cm2)

What I would like to understand is, what could be the factor of having such significant high LPC results for Titanium base compared to EN plated SUS420J2?

Thank you in advance.
szasza nim
- penang, malaysia