Where the world gathers for
plating, anodizing, & finishing Q&As since 1989
-----
EN activation
2002
What is the best way to reactivate a mid-phos electroless nickel prior to further EN? Everything I have tried results in poor adhesion to the base nickel.
Kevin Keating
- Rochester, New York
---
2002
You didn't mention what you have tried, but Woods strike is recognized by most platers as the best, specially if first used in reverse then forward. Only problem is when you reverse etch the EN, it sometimes leaves a dark smut that has to be removed before applying forward polarity. This is not easy to do (you need expertise and another bath) and because of that some platers just leave the part immersed for several minutes (3 up to 10 depending on how passivated is the EN), then slowly ramp up the voltage. Keep in mind that Woods has a tendency to build up copper and has to be electrolyzed regularly, otherwise you will get immersion copper on your EN parts which affects adhesion, also it has no cleaning ability at all. Parts have to be absolutely clean.
Good luck,
Guillermo Marrufo
Monterrey, NL, Mexico
---
2002
Kevin,
When you activation EN you must made all pretreatment step's with your part cathodic in clean solution. En is reactive and also if you etching anodic the phosphorous in the nickel vill shows at the EN surface and that's it very hard to remove and activate for plating with a god adhesion.
1. 2 minutes cathode Electro clean in commercial electro cleaner and add 30-40 g/l cyanide in it.
2. cathodic activation in a 60 % sulfuric acid for 10-15 sek or to you can show some gassing use 4 voltage.
3. Activation in 10% hydrochloric acid for 1-2 minutes.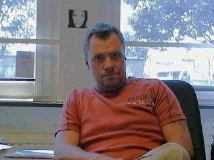 Anders Sundman
4th Generation Surface Engineering
Consultant - Arvika,
Sweden