Where the world gathers for
plating, anodizing, & finishing Q&As since 1989
-----
Adhesion test for painted plastics
2002
Q. I am looking for a test to determine adhesion of paint to a plastic substrate. In our case we have a paint layer over a primer on Polycarbonate. We are using the tape test, ASTM D3359 [affil link] . This standard has a disclaimer not to use it with plastic substrates. Are there any better tests?
Greg Paul
- Ann Arbor, Michigan, USA
---
2002
A. Greg - I'm not familiar with the following ASTM standard but it looks promising: ASTM F1849 [affil link] , Standard Test Method for Determining Ink or Coating Adhesion on Plastic Substrates for Membrane Switch Applications.
"Scope = This test method is based on existing Test Method ASTM D3359 [affil link] , with modifications to make it suitable for plastic substrates and membrane switches."
Cynthia L. Meade
- Sylvania, Ohio, USA
---
2004
Q. I want to know what adhesion test for plastics 1 mm, 2 mm or 3 mm (cross connection area) are applicable; and up to how many DFT microns for paints?
Iftekkar Ahmed
Electronics mfgr. - Jeddah, Saudi Arabia
---
2004
A. The only test I know of is the cross-hatch adhesion test, using the method in ASTM D3359 [affil link] . If the paint is less than 50 microns thick, make 11 parallel cuts that are 1 mm apart. Then do the same thing at 90 degrees. You will have a grid with 100 squares. If the paint is greater than 50 microns, use only 6 cuts in each direction; the 6 cuts are 2 mm apart I think, according to ASTM 3359. There are tools that have the blades already mounted, which makes it much easier. Or get a "cross-hatch" adhesion kit. This comes with the adhesive tape that is required to check the paint adhesion. Technically this test is for harder substrates, like metals. But it is used for plastics a lot.
Oula Nahas
Technical Assistance - Rochester, New York, US
---
2004
A. Do make 100 square with 10 x 10 cuts. Put adhesion tape over the coating which has 100% adhesion. Fit it over the coating and pull the tape. Some of the squares would have come out of the coating. Count the remaining squares which will give the percentage of adhesion.
PKM Dinesh
- Chennai, India
---
December 13, 2013
A. We do use D3359 for a copper painted plastic part with good adhesion test results. Cohesion is another issue altogether.

Tom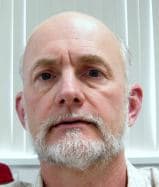 Tom Drechsler
- Marlboro, Massachusetts USA
---
---
Paint overspray testing
December 13, 2013
Q. We procure a molded front panel bezel with interior surfaces painted a copper / silver shielding paint, for EMI suppression.

We use the ASTM D3359 [affil link] cross hatch test for paint adhesion testing.

While the part passes the cross hatch test with flying colors ( no jagged delamination, no squares pulled off), nothing I can find addresses the topic of overspray. That same test pulls of particles galore and the tape comes off copper colored. But nothing delaminates, there is no paint to substrate failure.

What we are seeing is cohesion failure but I cannot find a specific reference or test for it. What am I missing? This is a significant failure for us since the particles can find their way into fine pitch electronic components & short (ask me how I know...).

Thank you in advance,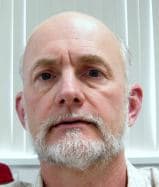 Tom Drechsler
design / mfg engineering - Marlboro, Massachusetts, USA
---
January 3, 2014
2nd Request
I have been overwhelmed by the absence of response on this issue not only on this forum but at elsmar.com and from discussions with finishing professionals and companies. Not that people haven't tried to help, but that there does not appear to be a valid cohesion spec or test.

Since this is not a theoretical exercise, what we have done is to use tape pull testing per D3359 and examining the tape for particle residue. What most people would try.

We compared tape pull results from the D3359 kit minus the cross-hatch against desk-top scotch tape & clear packing tape. What we found was that despite the differences in adhesive aggressiveness, the results were uniform. If one tape pulled particles off, all did, & conversely if one was clear, all were clear.
We applied the tape particle side up to white paper & visually inspected it without magnification. Since the paint we are testing is copper colored, this provided good contrast. I have also done this on a black background with equally visible results. To preserve the specimens we covered them all with clear packing tape. They photograph & scan very well for electronic record-keeping & transmission for review with the supplier.
I would love to hear from other people's experience; I share this to try to keep this thread open & to develop the topic since it appears to be a gap that needs a plug.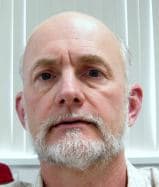 Tom Drechsler
design / mfg engineering - Marlboro, Massachusetts, USA
---
January 7, 2014
A. As usual, I can't seem to follow exactly the question here? You mention that during the testing phase, you pass the adhesion test. I assume that you then attempt to test the over-spray using the same test? A question I have is, why would you have overspray to begin with? Is it inevitable on your product? I personally have never seen any test for overspray. Perhaps an organization such as SSPC.org could shed some light on this test if there is such a test.

If you do this test using the standard tape test, the tape must be the strongest bonding tape you can find. Scotch tape and clear box tape is probably not going to be effective.

You spoke of cohesion or lack thereof: Cohesion is the measure of how well molecules "stick" or group together to themselves. The strength of the adhesion between two materials depends on which of the above mechanisms occur between the two materials, and the surface area over which the two materials contact. Good wetted adhesive materials fill the voids or pores of the surface and hold surfaces together by interlocking.

Materials that wet against each other tend to have a larger contact area than those that do not. Wetting depends on the surface energy of the materials.
Strong adhesion and weak cohesion results in a high degree of wetting and conversely, weak adhesion and strong cohesion results in conditions with high contact angles and poor wetting.

So in almost all cases of over spray, the material that ends up on the surface is not able to be adequately wetted and does not make for a good cohesive bond, which could be why you see material on your test tape sample indication.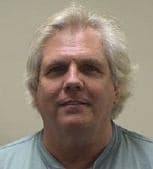 Bob Utech
Benson, Minnesota
---
First of two simultaneous letters -- January 7, 2014
A. Tom,
I agree with Bob's comments and have another question. What about specifying a few different paint thicknesses and order samples? Then you can use the same testing you use now to determine what is a nice thin coating that will work for you and not be too thin or too thick. I would think a thinner coating would be one way to improve the results you are having unless you are close to the provider and can work with them to troubleshoot their process parameters (such as curing process and time and others). If the provider cannot change thickness or any other parameters you may need to order samples from another supplier. In the case that there is already a very tight tolerance of the coating thickness called for on the drawing, that specification can be tested on incoming parts and the drawing may need to be modified if you find that the coating is well cured but just too thick. Another idea is to determine whether the overspray is all over or just in a few places. If just in a few places, the drawing or specification can specify the exact place or places to test for thickness. Yet another possible solution is to use a clear coat (such as transparent acrylic like nail polish) over the current coating but I wouldn't jump to that solution because it would add more cost and complexity not to mention it may not be suitable for your application or cause other problems - in-depth testing would be needed.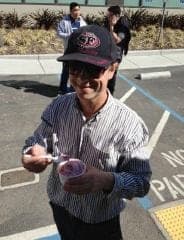 Blake Kneedler
Feather Hollow Eng. - Stockton, California
---
Second of two simultaneous letters -- January 8, 2014
Q. The point of a test is to verify the corrective action taken. We don't want overspray. The supplier who is the injection molder doesn't want his painter to provide parts that have overspray. He needs to manage his painter and be able to tell him yes or no these parts are acceptable. If no one can agree on what is acceptable by means of a generally accepted test criteria, then on what basis do the parts get accepted or rejected?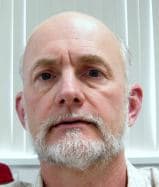 Tom Drechsler
- Marlboro, Massachusetts, USA