Where the world gathers for
plating, anodizing, & finishing Q&As since 1989
-----
Statistic (6-Sigma, SPC etc) in Corrosion test/appearance evaluation
2002
"Six Sigma Way Team Fieldbook"
from Abe Books
or

Affil. Link
Your purchases make finishing.com possible
Good day,
I'm doing a 6 sigma project on improving Cu-Ni plated screw in terms of corrosion resistance. I'd like to seek advice (from experienced platers and/or statistician) if there is any way to analyze corrosion test (accelerated SST, Cass Test) and plating conditions (e.g appearance, again corrosion resistance) statistically. Correct me if I'm wrong, I understand accelerated corrosion is a by-visual and go-no go test, appearance is kind of by-feeling evaluation. How could I express the said tests statistically?
Will appreciate any comment and opinion, Thanks!
Regards,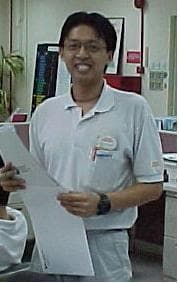 Chee Hong, Lee
- Singapore
---
2002
Lee,
There are attribute data control charts available.
You can give rating for the corrosion, worst to best as 10 - 0. If the material is totally corroded you can give rating as 10 and for no corrosion as 0. With these data you will be able to plot charts and analyze the trends. You can take pictures (limit samples) of each rating and this will simplify the identification of the severity of the corrosion.
You can either correlate by defects / parts or defects per lot. You can try to find how many type of defects you can find in a part (say 3 rust marks, 1 peel off, 2 pitting, 2 burn mark, 2 burr etc. in one screw).
Or You can take a standard sample (50 pieces per 1 k lot) and find how many parts in the 50 pieces are defective for burn mark ( 2 out of 50), pitting (10 / 50) etc, 5/50 No Go). You can refer good books to find how to analyze the trends of these charts. You can look for p chart, np chart, c chart etc. First you have to have a very good check sheet for data collection to start with. Classify all the defects in the check sheet.
Every inspection can generate data. Data collection and mode of collection is the important thing, once you have collected enough data you can analyze by different statistical techniques.
Good luck ...
Karthik
- SIngapore
---
2005
Or you can use "U charts" for attribute analysis giving you non conformities per unit.
SANDEEP KAPURIA
- Melbourne, Victoria, Australia
adv.: