60,000 Q&A topics -- Education, Aloha, & Fun
topic 17607
Electroless Nickel Mil Spec Needed
2002
I am looking for a mil spec for electroless nickel plating that controls the minimum and maximum amount of plating build up on the substrate. Preferably a min. of .0003 and a maximum of .001. Please note that these dimensions are Imperial.
Matt James
- Spokane, Washington
---
2002
Matt, there is the old Mil-C-26074 [linked by editor to free spec at Defense Logistics Agency, dla.mil] which was cancelled and replaced by AMS-C-26074 [affil. link to spec at Techstreet], available from SAE, and also replaced by the Military Detail specification, Mil-Dtl-26074. That one unfortunately has a controlled distribution, so it's not available freely over the web (as of 2002). Actually, I'd use AMS2404 [affil. link to spec at Techstreet], also available from SAE (Society of Automotive Engineers).
Good luck!

Lee Gearhart
metallurgist - E. Aurora, New York
---
2002
While I respect Lee's opinion, he overlooked the most detailed and information dense specification which is ASTM B733 [affil. link to spec at Techstreet]. It not only details requirements, but has loads of design information. You may wish to consult it as well.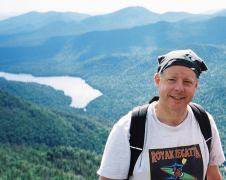 Milt Stevenson, Jr.
Anoplate Corporation

Syracuse, New York
adv.