Where the world gathers for
plating, anodizing, & finishing Q&As since 1989
-----
Nickel with stray currents
2002
Q. Hi,
We have a strange problem on one of the nickel plants and although it appears not to interfere too much with the plating I would like to find out the cause: when reading the pH with a pH meter while plating the pH shows 0 on the right-hand side anode basket, 4,6 at the cathode and 8,9 on the other anode basket. Going across the anode basket to the next plating cell, the pH is 0 again. We have had problems with the titanium baskets going passive and we needed to increase the voltage to 10 to be able to plate and I wonder if the two are connected. Cleaning all contacts, the titanium baskets and nickel chips seems to help but the pH readings are still the same. I would like to know if the two are connected? what interferes with the pH reading? why only at this plant? what can I do to remedy this? Thanks for your help!
All the best,

Trudy Kastner
electroplating service - Durban, KZN, South Africa
---
2002
A. You are getting the wrong message from your pH meter and results are being influenced by the induced current. If you want the pH in that area, take a sample of solution in that area, and measure it outside the tank. If you want to measure any thing to find passive or bipolar effects use a volt meter not a pH meter.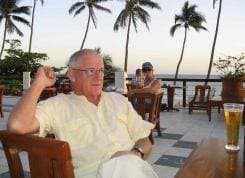 Geoffrey Whitelaw
- Port Melbourne, Australia
---
2002
Q. Thank you Geoff, I know that the pH reading is no problem the minute the current is switched off or we take some solution out the tank. I was hoping it will tell us something about our current problem. We have measured for ripple, voltage drop, Amps on each jig and basket, isolated heaters, heater probes and level control probes, checked incoming current and find no problem. I do not know where else to look.
Any help would be appreciated! Thanks!

Trudy Kastner
electroplating service - Durban, KZN, South Africa
---
2002
A. A pH meter is really a very sensitive voltmeter reading in the millivolt range. Electricity flows thru the solution, or at least the electrons swap charge and there is a fair amount of induced charge as well as the solution tends to act somewhat like a capacitor. Your voltage reading is in the small millivolt range (on the pH meter), and a a few millivolts is going to make 0.001 ± difference to the applied voltage or ZERO effect.
James Watts
- Navarre, Florida
---
2002
A. I think your pH measurements are irrelevant to your problem. The pH meter will be adversely affected by using the probe whilst power is turned on. In any case, unless you are using a Luggin capillary you are only trying to measure the pH of the bulk solution, not localised pH's at the anode surface.It is difficult to explain why your titanium anode baskets are going passive without knowing more detail about your operation. Nickel pellets need chloride ions to keep them active and generate uniform dissolution, UNLESS you are using sulphamate, then chloride is not really necessary, but only if you are using sulphur de-polarised nickel anodes. If you are not using sulphur nickel, you should add chloride to the bath. There are situations where chloride can be detrimental, such as in electroforming, as it can generate stress, so sulphur nickel is then essential. Also, consider your anode/cathode ratio; if the anode is too large, insufficient current density will be generated on! the anode and it can passivate. I presume your anodes are in bags, so is there sufficient electrolyte flow across the bags, or are they clogged up and in need of a wash? - This could perhaps cause solution stagnation and nickel salt saturation within the electrode resulting in strange localised effects. your comment about cleaning the nickel and baskets improving the situation suggest something is wrong with the anode system. It could also be something as simple as the contact between the basket and the buss bar getting dirty and generating a high resistance.

Trevor Crichton
R&D practical scientist
Chesham, Bucks, UK
---
2002
Q. Thank you Trevor,
I am sorry I did not explain the process or solution! We have a bright nickel sulfate bath with 75 grams per litre nickel chloride. The nickel anodes available in SA are electrolytic nickel chips, which normally work fine. It is possible that my anode area is too large as we only plate wire products and have full rows of nickel baskets. However the bath loses nickel metal and we have to add nickel salts, which indicates that the anode area is not too large or the anodes are not dissolving enough. We have suspected the anode bags and changed them but this did not seem to improve anything.
Please respond if you have any other good ideas! Thanks again!

Trudy Kastner
electroplating service - Durban, KZN, South Africa
---
2002
A. I think you may have answered your own question - if you are adding nickel salts to the bath to maintain its composition, the anodes may not be dissolving as efficiently as they should and are therefore passivating, despite the high chloride levels. Cleaning them removes the passive film and they behave themselves again, albeit briefly. Try reducing the anode area by taking out a few baskets.

Trevor Crichton
R&D practical scientist
Chesham, Bucks, UK
---
2002
A. It seems to me that Trevor is almost always right. However, this time I'm not so sure. I have personally seen nickel plating tanks that work very well day in and day out while having enormous anode-to-cathode ratios.
I think passivation usually happens in the reverse case, when the anode area is too low and the anodes oxidize as they attempt to dissolve faster than they can. However, that too seems highly unlikely in a situation of plating wire goods.
Stray currents seem to be a plausible explanation. Tell us about the connections to the heating coils, the material of the coils, and what if anything they are connected to. Also, you have magneted the bottom of the tank against the possibility of stray parts?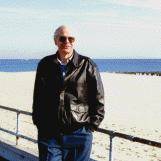 Ted Mooney
, P.E.
Striving to live Aloha
finishing.com - Pine Beach, New Jersey
---
2002
A. Hi Trudy,
Why don't you perform a proper DOE. I suggest you can go for a component search analysis to narrow down at the red X (main cause). Remove the bath components one by one starting from your anode, remove old anode and replace with fresh one, try with many baskets as well as one basket. Try measuring the pH every time and put all of them in a matrix. After experimenting with anode you can go for rectifier. Replace with a different rectifier, then to the solution, then the brightener, then your anode bags / baskets, your filter pump, then replace your cathode (wire with some other platable component)and plot all the data in a matrix. At one point the problem will disappear or show less inference. Narrow down on this and find the interfering component (the pink X) under some catalyst the problem may show its true face, even though this is a tough exercise it will help you hunt down to the root cause.
Now you have too many parameter to narrow down. The only way is to solve analytically. If possible have a similar bath prepared and find if there is any interference. If not, then swap the components of the good bath with bad bath bath one by one till you reverse the good to bad. If the problem also exists in the newly prepared one then you have problem with the design of your bath. Hope this should help you.
Good luck...
Karthik
- Singapore
---
2002
Q. Thanks once again for all your input! We also suspect stray current but cannot find the source. The heating is done with immersion heaters made of Vitrosil (porcelain), there are no coils; the tank gets magneted and pumped out frequently and now even more so, there are no products at the bottom of the tanks; the tanks are made of solid Polypropylene, which eliminates the possibility of current going to tank. I still believe that it has something to do with the rectifiers supplying the current, however there are 3 nickel tanks and 3 independent power supplies, which makes it unlikely for all 3 to give problems at the same time. We have even checked incoming current for uneven load on the 3 phases. Any more ideas?
Thanks,

Trudy Kastner
electroplating service - Durban, KZN, South Africa
---
2002
A. I think I've lost track of what the problem is supposed to be, Trudy :-)
You are getting funny pH readings, which I believe you accept as irrelevant (or at least everyone seems to want you to). But you initially said the plating was essentially okay, didn't you?
Back to the passivation of the baskets, though: titanium baskets are successfully used in many plating solutions at significantly lower than 10 volts. Further, the higher voltage would hold the anodization layer on the baskets, and a lower or no voltage would allow it to dissipate.
The fact that the nickel is not dissolving even with plenty of anode area indicates to me that things may not be bussed quite the way you think they are.
You say you have three rectifiers and three cells. Does this mean that you have 4 anode rods or 6? If only four, how are the common anode rods connected to the two rectifiers they must serve? What should happen is all of the anode rods should be common to all three rectifiers, while the cathodes should be isolated from each other, each one connected to just one rectifier. It somehow sounds like only one of the anode rods is actually connected to the positive pole of the rectifier for that cell.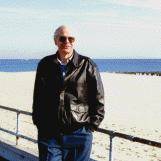 Ted Mooney
, P.E.
Striving to live Aloha
finishing.com - Pine Beach, New Jersey
---
2002
Q. Hi again,
I have 1 rectifier per tank, each tank has 2 plating cells, meaning 3 anode bars and 2 cathode bars. The 3 rectifiers are not interlinked. And yes, the plating is quite good but to be able to get sufficient current we have to increase the voltage from the normal 5 Volts to anything up to 10 Volt.
Thanks and all the best,

Trudy Kastner
electroplating service - Durban, KZN, South Africa
---
2002
A. As usual, I have to agree with Ted. I don't think you have too much anode area. Your current distribution doesn't sound right. If you can get more than 1 rack in your "cells", check with an Amprobe to see that each rack is getting the same current, and that the current on the anode side is balanced. I think you'll find a problem with either your wiring and busswork, or you may be losing anode basket contact with the anode bars. Also, electrolytic nickel, in my experience, tends to polarize easily. I know it's messier but sulfur-depolarized anodes seem to dissolve better.
George Brackett III
- Utica, New York
---
2003
? I hate to ask a dumb question, but why do you suspect passivation? You may be starting with a bad premise. My experience says that most nickel problems begin in the cleaners, not in the nickel tank.

Paul Morkovsky
- Shiner, Texas, USA