Where the world gathers for
plating, anodizing, & finishing Q&As since 1989
-----
Electro-Galvanized Staples with Western Red Cedar Shingles
2002
I am a roofing contractor with offices in Milwaukee, WI and Dundee, IL (chicago area). I am seeking information about electro-galvanized staples used with Western Red Cedar Shingle and Shakes on roofing applications.
My company always uses stainless steel staples per the National Roofing Contractors Association, Cedar Shake & Shingle Bureau, and manufacturers recommendations.
I have inspected a home wherein Western Red Cedar Shingles were recently installed with 16 gauge electro-galvanized staples. These shingles are CCA pressure-treated. Therefore, these shingles, installed and maintained properly, have an expected life of 40 to 50 years.
My question is as follows: What is the life expectancy RANGE of an electro-galvanized staple? I fully understand that certain variables affect the life of the fastener, such as humidity, etc. I am looking for an EXPECTED life of this type of staple. In other words, should one expect an electro-galvanized staple to last 40 to 50 years when applied with cedar shingles? Or, is a staple of this type expected to last 20 to 25 years? When people DESIGN 16 gauge electro-galvanized staple, how long do they expect that product to last?
I would greatly appreciate any information on this question.
Thank you.
Matthew Scott
- Milwaukee, WI USA
---
2002
The staples were probably cut from preplated wire which would leave bare ends and promote galvanic corrosion. Even if they were plated after cutting, there is no ,way you could go 40 years without rusting. Stick with the stainless steel and advertise your quality.

Robert H Probert
Robert H Probert Technical Services

Garner, North Carolina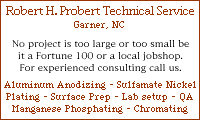 ---
2002
Sir:
Once, a trucking company approached me with an unusual question regarding the life of nails and fasteners used in the trailer of their trucks. Rust was evident in short order, and the parts were plated with ample zinc metal, with a chromate passivate.
They claimed that the wooden slats used in the flooring was from the rain forest in South America and was used due to the fact that it was insect proof. That is, insects could not live in its presence. Some old fashioned bookwork showed the kind of wood used was highly corrosive to metals, due to the chemistry of the wood itself.
We tried everything including Tin/Zinc plating of the fasteners, but the wood proved to be too aggressive. The last suggestion made, was to use titanium fasteners, or else High Phosphorus Electroless Nickel plated fasteners.
I do not know how aggressive Cedar is, and I do not know of any studies done on it. However, I may suggest the internet as a valuable tool to try and find the correct answer.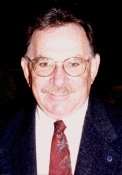 Ed Budman
[dec]
- Pennsylvania
With deep sadness we advise that our good friend Ed passed away Nov. 24, 2018
---
July 8, 2008
I would only recommend stainless steel with cca or fire treated cedar. I did a perfection roof that is 7 years old with hot dipped galvanized hand nails over plywood on a very shaded roof and nails have failed. You could expect a life of 7 to 10 years from electro gal. staples on a cedar roof over plywood with cca or fire treated wood
John neff
contractor - Illinois
---
March 5, 2012
http://www.cedarbureau.org/installation-and-maintenance/roof-manual/page-12.asp

These are the cedar bureaus guidelines for fasteners in a shake roof application. I personally feel that you cannot get proper penetration using staples, especially if you are using a product such as cedar breather over an ice and water shield type waterproofer. Stainless 2 1/4 ring shank nails will never let you down.
Steve Ostapeck
- Charleston, South Carolina, USA