Where the world gathers for
plating, anodizing, & finishing Q&As since 1989
-----
Aluminum Pot Dangers
2002
Dear Adviser, I am not working in this industry but came upon the site while attempting to find information regarding anodised aluminium cookware. I wonder if cooking low acid foods such as tomato sauce or similar has any harmful effect to the human body? normal aluminium deteriorates rapidly when used for this type of cooking. I would appreciate your opinion on this as I'm about to purchase more as I find the pot I bought recently is very efficient. Kind regards Leonie
Leonie barber
- melbourne victoria australia
---
2002
The governments and the medical establishment change their opinion every few years on every issue under the sun. I'm not aware of any current challenges to the safety of aluminum cookware.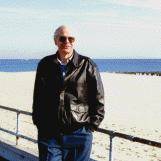 Ted Mooney
, P.E.
Striving to live Aloha
finishing.com - Pine Beach, New Jersey
---
2002
There is a fairly major movement currently in the cosmetic industry to remove aluminum salts from antiperspirants and modified food starches (used as thickeners and talc replacers) because of their potential link to Alzheimer's disease. Not that profit would ever interfere with putting public health and safety first, but the liability aspects have begun to demonstrate at least to the cosmetic industry that reformulation may be a better strategy than dismisiveness. This is an amazing website and I wish I knew more about metal processing or had better questions. I was recently told that sodium saccharin solution could replace hydrofluoric acid as an aluminum brightener. A literature search seemed to indicate its only use was in nickel plating. Do you have any idea if its use in aluminum brighteners would make sense?
Thanks for any guidance, even if it is try it and see.
Scott Bare
- Forty Fort, Pennsylvania, USA
---
2002
Hi Scott. Thanks! I think you either misunderstood, or the person who told you this misunderstood what he had been told. The principal reason for use of fluoride-containing chemicals in aluminum processing is to do the necessary job of dissolving silicon. I can't imagine how sodium saccharin could possibly do that.
My guess is that the confusion started over the rather vague meaning of "brightener". In aluminum processing a brightener is a chemical that dissolves and thus polishes the aluminum and its alloying ingredients. In nickel plating a brightener is an organic product that codeposits with the nickel; simplifying a bit, it causes the nickel plating to form very small bright crystals rather than large porous ones. In so doing it causes the plated surface to be smoother and brighter than it would be without the addition agent.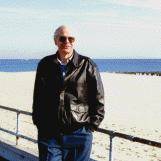 Ted Mooney
, P.E.
Striving to live Aloha
finishing.com - Pine Beach, New Jersey
---
2004
My mother recently died and I have many of her circa 1930's-40's guardian service pots. I just found out that they are aluminum. One of you respondents said that aluminum deteriorates rapidly. These pots and pans show no sign of deterioration are they some sort of aluminum alloy and thus not prone to aluminum toxicity?
Catherine Enriquez
student university of Hawaii - Mililani, Hawaii
---
May , 2007
They are probably high quality anodized aluminum, and thus not prone to deterioration. I personally don't believe in aluminum toxicity in this particular context, however.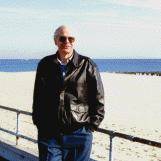 Ted Mooney
, P.E.
Striving to live Aloha
finishing.com - Pine Beach, New Jersey
---
2007
The Dangers of Aluminum Toxicity
Guest Author - Linda Paul --

"Even though aluminum is not considered to be a heavy metal like lead, it can be toxic in excessive amounts and even in small amounts if it is deposited in the brain. Many of the symptoms of aluminum toxicity . . .

[see bellaonline.com/articles/art7739.asp / Alternative Medicine Site]

Mike Anthony
- new york, New York
Editor's note: Thanks for posting the article and for properly attributing it, Mike. But we had to delete it, and just post the URL, because "Content copyright © 2007 by Linda Paul. All rights reserved. This content was written by Linda Paul. If you wish to use this content in any manner, you need written permission."
---
December 10, 2009
Aluminium pans should not be used, reasons for this are:

If you use a metal spoon with these pans you will scrape some of the pan into the food which can cause health issues.

The same can be said for cooking with acidic foods they can take small amounts off the pot and put into the food.

It's best to use steel pots as they are safer.
Ryan Deller-Smith
- sydney Austrlia
---
December 11, 2009
Hi, Ryan. You should certainly use whichever kind of pans you prefer, and you are certainly entitled to hold any opinion you wish, Ryan. But not everyone agrees :-)
Regards,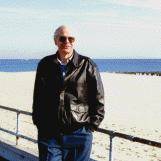 Ted Mooney
, P.E.
Striving to live Aloha
finishing.com - Pine Beach, New Jersey