Where the world gathers for
plating, anodizing, & finishing Q&As since 1989
-----
What type of vinegar cleans a penny better?
2002
Q. Hi! My name is Marvin. I'm doing a science fair project about which kind of vinegar cleans a penny the fastest. One of the requirements is to interview an expert & since you are the expert I'd like to interview you. Before I ask you a question, I would like you to know that I would be using: white vinegar, red wine vinegar, white wine vinegar, rice vinegar, & malt vinegar (all added with 1 tsp of salt).
1. What is your name?
2. What is your field of expertise?
3. Have you done this experiment before?
4. Which vinegar cleans a penny the best?
5. What chemical in this vinegar cleaned the penny better?
6. Did the acidity of the vinegar made the difference?
Please respond ASAP as this is requirement for my experiment in science. Thank you very much for your time and your technical expertise. Andrsen Air Force BAse DODEA Guam Middle School.
Marvin
- Dededo, Guam, USA
---
2002
A. Please tell your teacher that this "expert" feels that you have been asked to do the project in the wrong order, Marvin.
You must first DO the experiment AND ONLY THEN compare your results with what the "experts" have to say. To ask for the result before you do the experiment will teach you to rely on hearsay instead of experimental result, and to unconsciously jury-rig the experiment to achieve the result you were told to expect. This is the opposite of the "scientific method"; rather it is what we call "junk science" -- a major plague today. It includes ignoring your own results, altering the procedure, ignoring any wackiness of what you've done, and just keeping at it until it gets you the results you were looking for.
1) My name is Ted Mooney; 2) my field of expertise is metal finishing; 3) I have done parts of the experiment before (I have cleaned pennies with salt and vinegar several times) but I have never compared different types of vinegar; 4) I don't know; 5) acetic acid is the ingredient in vinegar that contributes the most to removing tarnish from pennies; 6) the acidity is what does the job, so I would expect the vinegar with the most acid to work the fastest.
My guess is that you will see no measurable difference in performance between any of these vinegars. But that brings us back to the beginning again, because I have now corrupted you into believing the experiment will show no differences before you've even started it. So as soon as you get some differences you will be tempted to discount them and write them off as experimental error.
And we will have educated one more student into a lifetime of junk science. So please do the experiment first! Keep a notebook with numbered pages, write down everything in ink, never erase or yank out any result. A proper lab notebook should get you an A on the project. Good luck.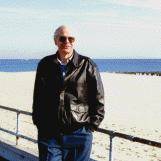 Ted Mooney
, P.E.
Striving to live Aloha
finishing.com - Pine Beach, New Jersey
---
----
Ed. note: Students please search the site for those similar letters or read our F.A.Q. on the subject. Good luck.