Where the world gathers for
plating, anodizing, & finishing Q&As since 1989
-----
Chemical solution for locating welds
2002
We have been requested by our client to produce a solution that will locate weld joints on a stainless steel product. The product is highly polished and our client wants our assurance that when the test solution is applied it will not damage or mark the surface.
We are an analytical laboratory and are not too familiar with "Finishing Tech Speak". So if you could keep the replies simple for our analytical chemists we would be grateful.
P.S. this is urgent, so quick response would be appreciated.
Kind regards,
Sean Judge
Microchem Laboratories (Irl) Ltd - Waterford, Ireland
---
2002
Hi Sean,
I just don't know of any 'liquid' that will tell you what you want to know.
However, what about using the technique (sorry, but I've forgotten the name!) that car specialists use to determine if there are any stresses in any components. They use this to test for suspension etc components to prevent them failing during racing. Don't they use a 'blue' light of some sorts?
As the welds would definitely show stresses, this is maybe the only route you could safety and quickly take. Ah, I remember (and I have no Blarney stone to help me) ,... it's called magnafluxing.
Let's hope that this will help your client ... but don't forget to charge him for the advice !
P.S. for testing stresses in acrylics, one uses two pieces of polarized glass with the Perspex in between. This shows the stress lines at welds emerging at 90 degrees.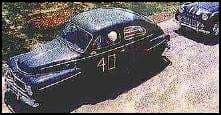 Freeman Newton
[deceased]
(It is our sad duty to advise that Freeman passed away
April 21, 2012. R.I.P. old friend).
---
2002
Hi Sean,
Freeman hit upon a good idea of finding the stress by using polarised light. I seem to remember there is a spray you can apply to the surface and when applying some stress to the part the stress patterns show in the coating. However I would suggest you contact the "Nickel Development Institute", they have offices world wide including London with their main office in Toronto. Use a reputable search engine to find them.
Good luck,
Tony Johnston
- Melbourne, Australia
---
2002
Sean !
Before I get correctly admonished by someone else, that magnafluxing might not work on parts that have been annealed or stress relieved ... for obvious reasons !
Tony Johnstone's idea should be followed up .... and if you luck out, then try Special Metals Wiggin (Wiggin used to have an office in Westminster) but the HQ is now in Herefored, and their address is info@specialmetalswiggin.co.uk ... they being an offshoot of INCO and Mond Nickel and know more about nickel alloys than anyone else in the world.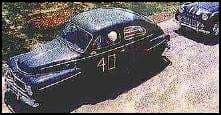 Freeman Newton
[deceased]
(It is our sad duty to advise that Freeman passed away
April 21, 2012. R.I.P. old friend).