Where the world gathers for
plating, anodizing, & finishing Q&As since 1989
-----
What dissolves Pennies?
2002
I just wanted to say that this website is a big help for slackers like me who wait last minute to gather up all my information and actually learn about my experiment... thanks for answering everyones questions and keep on doing this it really is a big help...thanks alot..God Bless.
Sarah
[last name deleted for privacy by Editor]
- Orlando, Florida, USA
---
2002
Sarah, I hope your assignment and experiment results are not due on Monday. This post will arrive too late.

Many types of acids and oxidizers dissolve pennies. Some agents react very slowly, others within seconds. The first thing you need to know is what pennies are made of, which is copper plated zinc. Hydrochloric acid (HCl), or Muriatic Acid [affil link], as it is known commercially, does a pretty good job. It takes the HCl quite a bit of time to get through the copper, but once that has corroded a little, the zinc base dissolves like an Alka-Seltzer tablet in water, sending little copper flakes bouncing around until they finally dissolve. Nitric acid dissolves pennies in seconds. Since nitric acid is made of three gases bonded together as a molecule, it is extremely reactive with many metals. Battery acid (sulfuric acid), mixed with a small volume of Hydrogen Peroxide [affil link], will also do the trick in a very short time. There are other easily attainable "household" acids, such as Citric Acid [affil link] and acetic acid (vinegar) that will dissolve pennies if you put some heat to them, but the oxidation process will be extremely slow.

Don't wait so long next time, Sarah. Shame on you!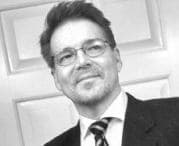 Randall Fowler
- Fowler Industrial Plating, LLC
Cleveland, Tennessee, USA
---
2007
So, where can I buy sulfuric acid?How much hydrogen dioxide do I add to it?
This is for my science fair project, and could you answer asap! I'm in seventh grade, and this will dissolve the penny completely right? Thank you!
Chris R.
student - Cabool, Missouri, U.S.
---
2007
You need to discuss this with your teacher or science project advisor, Chris. Sulphuric acid is a hazardous material that should only be used by people who have had training. Such experiments are not appropriate for grade school. Pennies made after 1982 are a zinc core with copper plating. The sulfuric acid will dissolve the zinc core.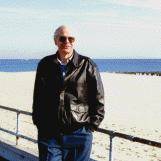 Ted Mooney
, P.E.
Striving to live Aloha
finishing.com - Pine Beach, New Jersey
---
2007
My 11th grade chemistry class did a lab on finding the percentage of copper in a penny but for homework I'm supposed to find out what the black mystery substance was in the penny after it sat in acid for 2 days over the weekend. I know there was zinc inside the penny before but I don't know what is has turned into?

Thanks,

Jillian
Jillian M
[last name deleted for privacy by Editor]
student - Ashland, Ohio United States
---
2007
Chemistry is about the reactions between materials, Jillian. That is, if you start with such and such materials, and react them, what are the products. You are correct that the core of a post 1982 penny is zinc (the "shell" is copper), but you haven't said what the acid was. We certainly can't begin to guess what the product of a chemical reaction was until we know what the starting materials were.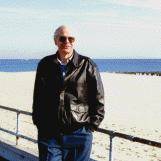 Ted Mooney
, P.E.
Striving to live Aloha
finishing.com - Pine Beach, New Jersey