Where the world gathers for
plating, anodizing, & finishing Q&As since 1989
-----
Nonconductive plating on Be-Cu
2002
My customer requires nonconductive plating on part of the surface of a Be-Cu electrical switch spring contact. The plating layer has to wear-resistant. The mating plug will slide over the nonconductive plating area for 5000 cycles. Would you please give me any recommendations on a commercially available plating or coating?
George Zhang
- Tustin, California, USA
---
2002
basically, only metals can be plated. All metals are conductive to some degree. That said, there are some coatins that can be applied by one of the PVD methods that are quite nonconductive. Not cheap tho.
James Watts
- Navarre, Florida
---
2002
George:

There are commercially available specialty plastics that are electroplateable, but they never grow up very thick, usually half a mil or so. They are miscellular in nature and are plated out of an aqueous suspention at high voltage, around 150-200 volts. The miscells are like microscopic water balloons filled with plastic monomer that have electrochemically active organic groups on the balloon surface that renders them electroplateable. Once you build up a 1/2 mil or so the process self stops, quite similar to anodize. Then you rinse and oven cure the deposit. The miscells are not stable at elevated temperatures, say 110'C, and they break open spilling out the plastic precursor exactly where you plated it. Has the look and feel of "almost" dry enamel paint...tacky. Depending on the formulation you buy, you can either hard cure it as is, or UV cure only certain areas like a photoresist, and develop away the unexposed areas, then hard cure the patterned deposit. You will have to investigate formulations to achieve the 5000 cycles. Its not cheap, and you will need a custom built deposition tool, or job it out to someone who has one. I've designed & built two such process lines up in the Silicon Valley as I've not found this equipment commercially available in USA. I did see one British supplier at the 1996? AESF show in Detroit. This process is derived from the electrophoretic paint industry...you may attempt to search for a process with those guys, there might be a link to them here on this website.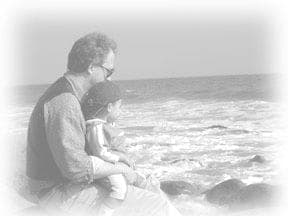 Dave Kinghorn
Chemical Engineer
SUNNYvale, California