60,000 Q&A topics -- Education, Aloha, & Fun
topic 17475
Plating of coins for use in bellydance costumes
2002
I make belly dance costumes that require foreign coinage. I also use small brass bells (very rough). I'd like a very shiny gold and silver color plating over the natural coin. Although I'm familiar with mil-spec plating, I'm not very versed on commercial stuff. Obviously don't need mil-spec quality. Suggestions for inexpensive but durable?
Lynne Tepper
- Simi Valley, California, USA
---
affil. link
"Coins" for bellydance costume

affil. link
"Coins" for bellydance costume
2002
The easy way out is to buy pre-made "coins", Lynne.
But real coins could be "bright nickel" plated for the silver look, and nickel plated then bright brass plated and lacquered for the gold look. If you can get a good sized batch together to meet a plating shop's lot charge, barrel plating them should be very inexpensive on a per-coin basis because thousands can be plated in a single batch.
Nowadays "chrome look paint" might be good enough if you wanted to try to do them yourself, although the durability wouldn't be as good. Good luck.
Ted Mooney, P.E.
finishing.com - Pine Beach, New Jersey
Striving to live Aloha
finishing.com is possible thanks to our supporting advertisers, including this one: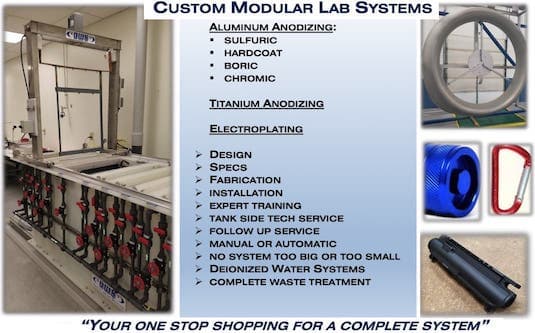 Disclaimer: It's not possible to diagnose a finishing problem or the hazards of an operation via these pages. All information presented is for general reference and does not represent a professional opinion nor the policy of an author's employer. The internet is largely anonymous & unvetted; some names may be fictitious and some recommendations may be deliberately harmful.
If you need a product/service, please check these Directories:
JobshopsCapital Equip. & Install'nChemicals & Consumables Consult'g, Train'g, SoftwareEnvironmental Compliance


---
©1995-2020 finishing.com, Inc., Pine Beach, NJ - About finishing.com - Privacy Policy
How Google uses data when you visit this site.