60,000 Q&A topics -- Education, Aloha, & Fun
topic 17469
Anodize test
2002
Could you tell me the best test to measure if my black anodize coating is well done?
Thanks,
Carlos Pongo
- Chatsworth, California
---
2002
Good quality anodize can't be determined in a single test. It needs to be corrosion resistant, thus, the anodizer should be doing monthly panels to demonstrate that they are indeed producing a corrosion resistant anodize. It should be sealed to avoid color fading upon exposure to excesses of light, heat or certain chemicals. A typical seal integrity test is ASTM B136-84 [affil. link to spec at Techstreet] . A cheap, unsealed anodize will easily show up with this test. Lastly, the anodize should be a set thickness in order to maintain final, finished dimensions. In general a typical black anodize should be on the order of 1/2 to 1 mil thick. All specs such as Mil-A-8625 [link is to free spec at Defense Logistics Agency, dla.mil] define quality anodize. Good luck....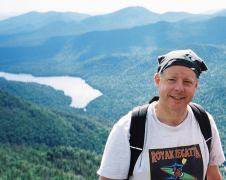 Milt Stevenson, Jr.
Anoplate Corporation

Syracuse, New York