Where the world gathers for
plating, anodizing, & finishing Q&As since 1989
"Stainless steel discoloration during heat treating"
-----
2002
I have a question about 302 and 304 stainless steel turning blue during heat treating. We used to use an old Stuart cell hydrogen generator to produce our atmosphere for the furnace but when we annealed stainless it would turn dark blue. When we switched over to bottled hydrogen it would come out clean. We figured that the moisture level of the house gas was to high causing the blue color. We have since switched over to new PEM type generators which produce very dry high purity gas and the stainless steel still turns blue unless we use bottled hydrogen. Any suggestions for a solution as it slows down our heat treating operations.
Edward McClary
- Weehawken, New Jersey
---
2002
Edward, a blue color is due to an oxide layer: we've gotten it a lot when our vacuum furnaces have leaked. That would indicate to me that the Stuart cell and the PEM generators are not giving off pure H2 gas. Can you check them, by mass spec or some other analysis technique? Could there be some other differences, such as sometimes the parts are cleaner than other times?

Lee Gearhart
metallurgist - E. Aurora, New York
---
2002
Based on the information given, your furnace is generating metal oxides not reducing them:

1. The H2 is not as pure as you think, OR
2. The generator H2 is entering the furnace at a lower (different) pressure/flow rate and is not completely displacing the O2.
James Watts
- Navarre, Florida
---
2002
Here is a "Practical Plater," solution to your dilemma. Many years ago, a customer approached with motorcycle exhaust parts that had a blue/iridescent color to them. All he wanted to know was how to get this off. Obviously, it was an oxide similar to the one you describe, and was caused by high temperatures on the pipe (without heat sinks or fins).

The cure was rather inelegant. We took some dilute Phosphoric Acid (I remember 10% by volume), and used reverse current gotten from a few flashlight batteries wired together. The part was made anodic and the cathode was a piece of Stainless wrapped in cotton which was saturated with the Phosphoric acid Solution.

In seconds, the blue color came off, and the blue bright color of the chrome was again in evidence.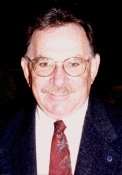 Ed Budman
[dec]
- Pennsylvania
With deep sadness we advise that our good friend Ed passed away Nov. 24, 2018
---
2002
I have further information about the blueing of stainless steel during annealing in hydrogen atmosphere. We have examined our setup which is as follows: We use a stainless steel rectangular tube filled with hydrogen running at 1900 Deg F. If we have a new tube we can run either bottled gas or new house hydrogen and the material is spotless. After four or five days the material will turn blue again which we think is occurring due to the oxidation of the stainless tube from the outside in. More interesting is that if we move to a molybdenum tube furnace with the hydrogen atmosphere from tanks or house hydrogen instead of turning blue it turns dull gray. My feeling is there may be a reaction to the molybdenum. Any insight from the field would be appreciated if youhave experienced similar troubles.
Edward McClary
- Weehawken, New Jersey
---
2005
Does the oxidation cause any adverse effects on the stainless steel? I have 304 Stainless that I'm using for my exhaust piping, and I actually want that blue color. Will getting that color cause my pipe to age prematurely or even rust?
Steven Gao
- Silver Spring, Maryland, USA
---
2007
I know this is an old thread but hoped someone might see this:

The stainless steel (I assume 304) exhaust pipes on my motorcycle are discoloring brown. Is there anything I can do to fix this? Not sure that the solution desribed above would work in the same way for stainless.

Many thanks,
Bob Hartmann
- London, UK
---
July 22, 2011
I have just fitted polished Stainless Steel extractors to my vehicle exhaust. I have run it for 20 minutes and the front branch (there are two separate branches, one on the front three cylinders and one on the rear three cylinders) has turned a honey straw colour and the rear has turned a dark blue colour. Naturally, I would like them both the same colour. Any thoughts what I could do?
Geoff Hender
hobbyist - Australia
---
August 31, 2011
Hi, I'm actually trying to blue some small stainless steel parts on purpose. I've done it by heating them with a blowtorch. I've found it's rather critical to heat them evenly to get a good colour and also that the colour changes quickly so it's important to stop and quench as soon as the desired shade is achieved.

My question: is there some way to mask the surface to prevent bluing so as to retain the silvery colour? I noticed a few tiny spots like that on one of the pieces. I'd like to be able to create silver/blue patterns on the steel.

Thanks & regards,

Julian
Julian Mokhtar
- Kuala Lumpur, Malaysia