Where the world gathers for
plating, anodizing, & finishing Q&As since 1989
"Is galvanize poisoning possible?"
-----
2002
Is there such a thing as galvanize poisoning? If so, what are the symptoms and who would be at risk for being poisoned? I work in the office of a galvanizing plant and have had some health problems recently.

Thank you,
Beth Hill
- Columbia, South Carolina
---
"Welding Zinc Coated Steels"
from Abe Books
or

Affil. Link
Your purchases make finishing.com possible
2002
What you are referring to is called "metal fume fever". It seems highly unlikely that you would be exposed to fumes more severely in the office than the operators out in the shop, but stranger things have happened and we're not in a position to see your exposure risk.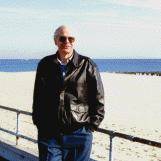 Ted Mooney
, P.E.
Striving to live Aloha
finishing.com - Pine Beach, New Jersey
---
2002
There is a problem that is associated with this that we have to deal with and we call it galv flue and those are generally the symptoms that can be experienced - welders and platers that do not use either air fed masks or correct PPE are likely to get this when working on metals that are finished in either galv zinc etc.
Dave Wenn
- UK
---
2002
Many years ago when I took a welding class, we were warned not to weld on galvanize. The high temperature converts the zinc to (something I don't remember) that is "not compatible with life, destroys lung tissue on contact." Doesn't sound like the same thing, but it might be a good idea to get to a medical center that has experience with industrial environments.
Tom Gallant
- Torrance, California
---
2002
Zinc oxide, when breathed in considerable amount, causes symptoms called "zinc chills." The victim usually feels muscular aches and pains, chills, and fever of 103 to 104, sweat, upset stomach and fatigue for about 24 hours. This is a temporary illness with no permanent after-effects.
George Brackett III
- Utica, New York
---
2002
In the United States, the "Right to Know Law" guarantees your right as an employee to information from your management about the chemical hazards you are working with. You also are legally guaranteed the right to be adequately trained to handle these hazards. Make a formal request to your employer for chemical hazard information. They should be able to provide material safety data sheets (MSDS) and help you interpret what they mean. Your employer also should be giving you annual safety training.

Don't accept lack of response if you feel you may be having health problems related to your workplace. If you can't get any help from your employer, contact your state or federal level OSHA. OSHA is a government agency that polices workplaces to make sure they comply with worker safety laws.

Tim Neveau
Rochester Hills, Michigan
---
2002
My husband has been exposed to galvanized poisoning during welding in the past and I want to find out how damaging this type work is to the body and if it accumulates to where its forms a chronic problem. If you are exposed is there anything that you could do to reduce the symptoms.
K. Pifer
- Reading, Michigan
---
2003
I welded for a fence company. I was not given any safety equipment. I was not told of the hazards. There was an open garage door. If the wind was not blowing North or South I had no ventilation. All I had was an old furnace fan on the floor. I am disgusted with my employer and have since quit. I went to him asking for more ventilation but taking his daughter and her boyfriend to a Mexican Resort was more important. I will not work with galvanized metal again and neither will I weld again.
W. Lindsay Wheeler
- Battle Creek, Michigan
---
2004
I work in a manufacturing plant, and all we weld is galvanized steel. Most days I don't feel well, yet I wear a respirator. What other type of ventilation do you recommend? and how long can a person weld galvanized steel without feeling the effects of the fumes?
Shane Pethick
production welder - Saskatoon, Saskatchewan, Canada
---
2004
I am trying to forge galvanized steel but I have been told that galvanized steel releases poisonous fumes when it gets hot. Is this true?
Yiddin
forging steel - Fort Collins, Colorado
---
September 26, 2009
Good questions and concerns. I have welded galvanized steel extensively for 11 years. Contrary to what you have been told, inhaling the galv fumes will cause permanent damage to lungs and nervous system. Couple ways to save yourself a lot of pain. First off a good particulate face mask is a must but it's useless if it doesn't seal around your face properly. I only use 3M filters just because they are the best for comfort and flexibility under the hood. If you can afford the $1200 for an SCBA helmet like the Speedglas, more power to you! Another must have is an air scrubber like a smog hog or similar model. This is nothing to screw around with, so make sure you have access to one or it really is not worth the risk. If you start feeling overexposed, drink plenty of milk (reasons unknown but works great). Best of luck all!
Nathan Ambrosius
- Green Bay, Wisconsin
---
September 28, 2009
Thanks, Nathan. I do not wish to be an apologist for any material, process, employer, or regulatory agency. But can you quote any authoritative source when you say "contrary to what you have been told" that these things do "permanent damage to lungs and nervous system"?

We'll be very happy to print it; but those who have said that the symptoms are temporary have repeatedly quoted authoritative sources, and I think it is unfair to terrorize spouses and family that their loved ones' lives are already ruined if it's only an internet rumor.

Regards,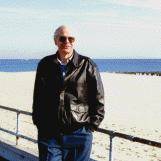 Ted Mooney
, P.E.
Striving to live Aloha
finishing.com - Pine Beach, New Jersey
---
February 22, 2010
Normally, any experienced welder welding any galvanized metals for more than 2 hrs, will drink a quart of milk. The milk helps flush the zinc oxide out of the body so they won't get sick. I doubt if the younger generation that is around this is even aware of such.
William Brown
- Naples, Florida