Where the world gathers for
plating, anodizing, & finishing Q&As since 1989
-----
Effects of hydrochloric acid on Galvanized coatings?
2002
Q. As you know, Hydrochloric acid is used to stimulate production in oil and gas wells. 28% sol.. We come along and swab out this supposedly spent acid. Quite often it is obviously not spent or neutralized. The pH is frequently <1. And there is a serious reaction with the corrosion inhibitor we coat our cable with. We run a 9/16, 6/7 braided, galvanized steel cable. I am curious what damage is being done to our line. We also swab sour well's (H2S) which definitely will damage the cable quickly if not treated with corrosion inhibitor constantly. My question is about the zinc on the line. How long will the galvanizing hold up to repeated dips in this 28% acid bath? We do pay extra for the galvanized line. Also what can I find out about the corrosion rate of the mild steel cable from this acid. There is a rope core in the cable which will soak up some of this acid and lead to prolonged exposure to it. The 3600 m. of cable we put on lasts about a year if we are lucky, sometimes we are caught off guard by the brittleness of the line and have to cut off a good length of it.
Troy McKeith
- Fort St. John, B.C. Canada
---
2002
A. I would certainly be looking at switching to a stainless steel cable. Preferably a 316L (the L is for low carbon which makes a difference) material. There are some marine cables with more than the normal 18-8 chrome-nickel of 304 types. If you could find something like a 20-10, it probably would last as long as the 316SS which has Mo in it. In answer to your question, there is no answer. All lab or theoretical rates are under a given set of circumstances, which you certainly do not have.
James Watts
- Navarre, Florida
---
2002
A. HCl reacts furiously with Zinc (Galvanize), and reacts rapidly with steel (pickling process). Even when neutralized, the Cl is still reactive towards both Zinc & Steel, and will, in a short period of time, completely remove the Zinc and start rusting the steel if not copiously rinsed and dried, and even re-chromated. Big hassle in the field. As for Stainless Steel cable, even 316L is not recommended for wet Chloride service. You must use a Molybdenum stainless such as 317, or other such Moly containing alloy such as Haynes C276. They are not as strong but will withstand the wet chloride environment.
Another option is Tin plated cable instead of Zinc. Tin holds up much better than Zinc in chloride. Platers know that you strip Tin in Fluoboric/peroxide mix; HCl won't do that job. But as the cable is used It will get scratched & abraded, so any coating will eventually give out and put whatever depends on that cable at risk. Therefore the correct grade of material should be selected for the intended service.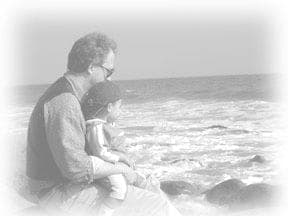 Dave Kinghorn
Chemical Engineer
SUNNYvale, California
---
2002
A. Hi Troy,
Given your problems, why don't you consider some plastic rope?
DYNEX of New Zealand infer that the breaking strain of their cable is better than mild steel. I initially thought of TERYLENE which yachts use instead, apparently, of nylon. Less stretch? Better U.V.?
Personally I have absolutely no experience with plastic ropes BUT if you can obtain one with the right strength and properties, then most or all of them should be OK for the mild hydrochloric acid such as you encounter.
Where to buy them? Try a major ships chandler or better still the INTERNET.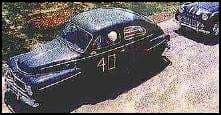 Freeman Newton
[deceased]
(It is our sad duty to advise that Freeman passed away
April 21, 2012. R.I.P. old friend).
---
---
Do acid fumes from poor ventilation affect galvanized sheet?
August 24, 2013
Q. Does improper ventilation have an effect on corrugated galvanized iron sheet?
Johur ahmed roney
steel company - Chittagong, Bangladesh
---
August 2013
A. Hi Johur. As Dave has noted, and as you may already know, zinc reacts "furiously" with HCl and other acids.
Here's the explanation of how galvanizing can used as a corrosion preventative even though it is more reactive than steel: in normal atmospheric conditions the reaction products of steel and acid are a loose hydroscopic powdery "rust" that retains water and does nothing towards stopping the continued reaction of the steel with the atmosphere, whereas the corrosion products of zinc (under ideal conditions) can form a tough, glassy, impervious barrier that tends to prevent further corrosion. So, in normal atmospheres zinc coatings like galvanizing can be a good corrosion fighter. But in an acidic environment, galvanizing is much worse than plain steel.
Regards,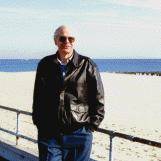 Ted Mooney
, P.E.
Striving to live Aloha
finishing.com - Pine Beach, New Jersey