Where the world gathers for
plating, anodizing, & finishing Q&As since 1989
-----
Procedure for die polishing
2002
Q. I am looking for step by step procedures for polishing punches and dies made of carbide and high speed steel.
Need recommendation of materials and media required to take a ground finish to a 4 RMS finish.
Jackie Hyatt
- Gastonia, North Carolina
---
2002
A. For round shaped carbides a first grinding operation with diamond rotating stones (will leave about 16-32 RMS), then different grades of diamond blocks that work with lapping devices. The punch is mounted in a lathe and is rotated while the blocks travel across the surface at high pressure and speed (8 RMS), then a final luster with diamond paste (4-2 RMS). High speed steel can be polished in the same way or with more traditional abrasives (stones, sandpaper, diamond paste, etc.). Squares and complex shapes are very peculiar and cannot be described here so I strongly recommend that you hire a professional.
Guillermo Marrufo
Monterrey, NL, Mexico
---
2002
A. How big and heavy are the dies? If your dies are smaller than 12 x 4 x 4 and/or less than 2 lbs each, they can be run effectively in a mass finishing system using treated dry organic media.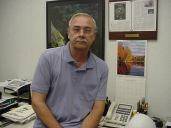 AF Kenton
retired business owner - Hatboro, Pennsylvania
---
---
2002
Q. I can imagine that hardened high speed steel could be ground and polished by dry organic abrasive media, though I have my doubts about its time and cost effectiveness. But really is news for me to hear that also carbide tools can be processed in this way. My experience is that even super hard inorganic abrasives like alumina or SiC do very little if at all to WC+Co unless extreme pressures and speeds are exerted. That has lead us to think of diamond cutting as the natural option. A combination of electrochemical and mechanical lapping is another proven process for these materials but certainly is not dry. Could Mr. Kenton share some more experience or enlighten us about what dry organics can do this, how long does it take and what other disadvantages could it pose besides size and weight?
Thanks,
Guillermo Marrufo
Monterrey, NL, Mexico
---
2002
A. Follow up for Guillermo. I have a book coming out soon which covers this subject and have written several articles on this; however, to give you a little more info, this is what I can tell you. Most dies are made of very hard steel alloys. Once they are made and after use, they can be polished using a dry organic pretreated mix that has alum. oxide rouge. Surprisingly the parts clean up (mostly carbon type deposits) relatively easy and normally look like a piece of jewelry after 24 hours in a small vibratory mill. Shorter time cycles are acceptable down to maybe 8 to 12 hrs. Not sure how well other contaminates might work. Down side is long time cycles and if too many pieces or too heavy of parts are batched this might cause part on part contact and damage.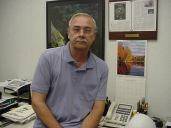 AF Kenton
retired business owner - Hatboro, Pennsylvania
---
2003
A. Many carbide and tool steel punches are turned to a 6-10 rms finish, then polished with diamond polishing compound to a 0-2 finish. We sell CBN and PCD tools for turning these types of materials, our customers will commonly polish a 2 7/8" diameter punch in 5 to 8 minutes using buffing wheels and diamond polishing compound. Hope this helps.
David M Rawson
- Dayton, Ohio
---
---
Polishing molds of rotary compression caps (soda bottles)
June 14, 2016
Q. Hi,
Can someone advise me how to polish rotary compression caps mold (such as used on soda drinks & bottled water) we use the plunge type EMD for producing the knurls, this the week spot, We have no idea how to polish the knurling & root.
Thanks in advance
Warm Regards
Ghulam Mohiuddin
- Lahore. Punjab - Pakistan
---
October 24, 2016
A. Ghulam,

Proper mold polishing is normally done using finishing stones to polish the mold itself. I prefer Boride brand polishing stones and using Bori-lube 10 as a lubricating fluid. The stones come in different sizes, shapes, and grits. Process is straight forward, but patience is key. If dimensions are not highly critical (plus or minus 1 thousandth of an inch or so) then anyone with alot of patience and good hands and vision can polish the mold. If tight tolerances or extremely fine detail are involved then it is usually done by a highly trained and experienced specialist.

--Rama
Rama Shunn
- Woodinville, Washington USA