Where the world gathers for
plating, anodizing, & finishing Q&As since 1989
-----
Coumarin odor
2002
We are looking for ways to control the coumarin odor emitted from our semi-bright nickel baths. The odor is considered to cause an adverse effect, reducing the enjoyment of public life. Any suggestions would be greatly appreciated.
Larry Attard
- Windsor, Ontario
---
First of two simultaneous responses -- 2002

A better exhaust system and one that uses a high velocity exhaust which will force the air to a lot higher altitude and will allow it to dissipate (dilution) to a much better degree.
James Watts
- Navarre, Florida
---
Second of two simultaneous responses -- 2002

Cumarin is out! I remember it from the days that I was 20 years younger. Now seriously, it is an unhealthy chemical that is not used in the modern semi bright nickel processes. There a lot of updated additives for this application. Ask your supplier about it.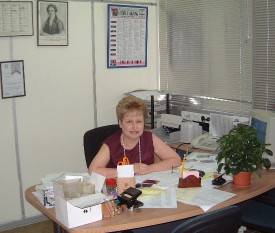 Sara Michaeli
Tel-Aviv-Yafo, Israel
---
2002
Hi Larry,
What James Watt says makes sense ... and applies to many noxious chemicals, too.
But let's go a step further. Isn't Coumarin very water miscible? (at least that's what I gleaned from the internet).
Isn't exhausting fumes, sic. air, quite expensive energy wise in winter, especially in Canada or in any colder area?
I have never encountered this problem because, I guess, I was only involved with acid fume capture.
That being the case, then what about 'scrubbing' it and returning back to the plant?
Before anyone screams blue murder about 'returning' the air, consider G.M.s Ottawa battery plant where 85% of the air (or was it 90%?) was returned? This was with sulphuric acid. They used a high efficiency mist eliminator (horizontal airflow, blade type design) ... and Delco Remy copied this design twice! Ergo it can work! Ergo it did! However in their case it worked 'dry' but in your case you'd have to spray it constantly with water.
The horse power requirements for a good design would be same or LESS than a high velocity 4,000 fpm stack design.
Even now Australia is getting into the design of proper high efficiency mist eliminator scrubbers ... thank heavens.
There are fabricators (who I am NOT ALLOWED to mention) in the Toronto & outskirts area who could help you. Cheers !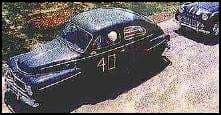 Freeman Newton
[deceased]
(It is our sad duty to advise that Freeman passed away
April 21, 2012. R.I.P. old friend).