Where the world gathers for
plating, anodizing, & finishing Q&As since 1989
-----
Chrome etch analysis
2002
I operate a chromic acid bath as an etch prior to chrome plating. We have historically checked this vat for impurities by measuring s.g. but cannot find any documentation/specification which requires this check. Could anyone advise whether this check is necessary and what the problems are associated with impurities. Also could you advise what a reasonably limit is.
Regards
Nick
Nick Clark
- Bristol, England
---
First of two simultaneous responses -- 2002

Sg fails to take into account tank levels, mixing, chrome content acid content and temperature. Therefore, it is marginally better than no testing. A better solution, is put a small dialysis unit on the tank which will remove at least the iron and some other metals and oxidize any trivalent back to hexavalent. This basically keeps the tank at the same efficiency and a never dump status. There are modestly priced units available. Use prices from Hard Chrome Consultants in Cleveland Ohio as a negotiating tool for UK available units.
James Watts
- Navarre, Florida
---
Second of two simultaneous responses -- 2002

In a new solution you can check the concentration by SG but with time the SG is raising as a result of the impurities. The main impurity that you should follow is iron. I don't know exactly the maximum amount allowed (and it might vary from one installation to another) but as a rule of thumb, every 5-7 month the solution should be discharged.
When you make up a new solution, send a sample of the old one to AAS or ICP analysis and that will give you a figure that in future you can rely on.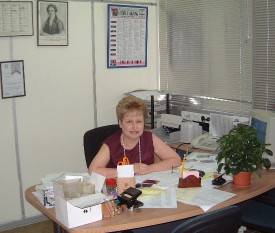 Sara Michaeli
Tel-Aviv-Yafo, Israel
---
2002
I think my friend Sara does not understand the meaning of discharging. Do you mean dumping it. It is the saddest thing we would be doing to our environment. Use a porous pot from Hard chrome plating Consult Ohio. It'll help you remove iron, copper, aluminium if any and convert any tri chromium to hex chromium.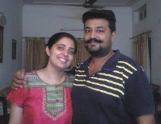 Vikram Dogra
Irusha India - Chandigarh, India
---
2002
Sara is on the hot seat :-)
Yes, what DID you mean by that, Sara? I think what you meant is we all make an occasional mistake on a posting! Many chrome plating solutions have been in continuous operation for decades.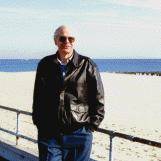 Ted Mooney
, P.E.
Striving to live Aloha
finishing.com - Pine Beach, New Jersey
---
2002
OK, I think I was not clear enough. Anyhow, I did not mean that the solution should be dumped without treatment! (I have a feeling that my declaration sounds like Clinton's declaration: I did not have sex with that woman).
Ted, the topics was an etch bath prior to the chromium solution and NOT the plating solution. As it is an etch bath and used anodicaly, it accumulates a lot of iron. As a result the cost of an adequate purifying system has quite a high price. But I am ready to take the heat and stand corrected. Anyhow what I meant that the amount of iron accumulated during 6 months (without treatment!) is the maximum allowed for proper functioning.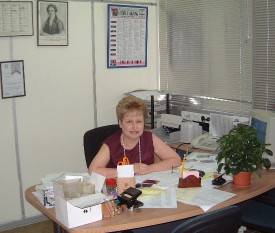 Sara Michaeli
Tel-Aviv-Yafo, Israel
---
2002
Sara,
There are porous pots that are are not terribly expensive, are easy to operate and a mega amount cheaper than a treated dump. Now, if you price the heaviest advertised unit on the market, they are quite expensive.
James Watts
- Navarre, Florida