60,000 Q&A topics -- Education, Aloha, & Fun
topic 17201
Stainless steel grades suitable for sea water
A discussion started in 2002 but continuing through 2017
2002
Q. Dear Sir
I am a master student of corrosion engineering in sharif university in Teheran. I have studied in corrosion courses that stainless steel is not resistant to sea water and will corrode (pitting corrosion). But our engineers use stainless steel plates and bolts in sea water and they say stainless steel won't corrode in sea water, but we know it is not resistant in conditions which contain chloride, so what is the answer? Can we use stainless steels in sea water or not?
Thank you & Regards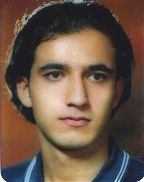 Mehdi Monir
- Teheran, Iran
---
---
2006

Thank you Somayeh
My question was from 4 years ago. Stainless steel has many different grades and lower grades are not suitable for marine applications; it's better to use high grade super duplex stainless steels like DP3W which has PREN (Pitting resistant equivalent number) more than 37 are the best.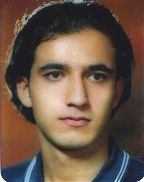 Mehdi Monir
[returning]
- Teheran, Iran
---
---
---
May 1, 2009
Q. Hi,
I am Ashish from India, we have a project to pump sea water at 40 bars. The seawater is having a TDS of 8000 and chloride content of 5200 ppm what grade of SS pipe is right for the purpose.

Regards,
ASHISH VARMA
Project Consultant - KOLKATA, WEST BENGAL, INDIA
---
---
September 2, 2016
Q. No doubt 316/316L won't be bad choice for marine application but as it is said that water will be pumped at a pressure of 40 bar. As you might be aware of the fact that 300 series austenitic stainless steel is highly susceptible to chloride stress corrosion cracking. How would 316L will respond under this circumstance?
Ankit Kalra
- Hisar haryana India