60,000 Q&A topics -- Education, Aloha, & Fun
topic 17144
Determination of the concentration of gold solution
2002
Hello,
Q. I am trying to determine the concentration of a gold solution. I had prepared a colloid gold solution by reaction with HAuCl4 and a sodium citrate solution. I had filtered the solution through a 0.45-micrometer membrane filter. And I would like to know how determinate the concentration in gold of my solution. If anyone can help me!
Thanks!
Corinne Martineau
- Netherlands
---
2002
A. Most people would use atomic absorption spectroscopy.
James Totter, CEF
- Tallahassee, Florida
---
2002
A. Corrine,
If you don't have access to an AA, there are a couple of other methods you could try. If your company uses an x-ray fluorescence spectroscope to measure thicknesses, you can install software in it which will quantitatively analyze gold ion in plating baths. It's a fairly simple procedure, but standardizing is tedious. Also, if you don't calibrate it on a regular basis, your results will be about as accurate as a scud missile.
Gravimetric analysis is another option. By reacting a 5 or 10 mL sample of your solution with sulfuric and nitric acids, with heat, followed by complete reduction using hydrogen peroxide, you can extract gold metal which may be weighed on an analytical balance. That procedure is widely known and available.
Best bet? James was right. Atomic Absorption.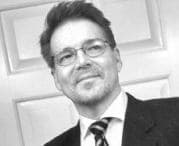 Randall Fowler
- Fowler Industrial Plating, LLC
Cleveland, Tennessee, USA
---
2007
Q. Have our ore in anaq solution, chlorine and 6M HCl, orp 720-920, pH .5-1.5. Maintain below boiling until the complex or with basic SiO2 background. once we know we have concentrated solution we pour through a ionic selective collector called analogin. We then strip the analigs. I need a short inexpensive ionic test strip to know when the solution is loaded before pouring through the analigs. Can you help me?
Mark Bateman
- Magna, Utah, USA
---
---
April 21, 2012

-- this entry appended to this thread by editor in lieu of spawning a duplicative thread
Q. How to determine gold in gold plating solution?
Huong Pham
- Vietnam
---
April 26, 2012
A. By what ever means that is recommended by the mfgr. of the solution or the salts.

Barring that, get an analysis book and find a method that will work for your particular alloy (hopefully in your budget also). The best methods are expensive.
James Watts
- Navarre, Florida
---
May 2, 2012
A. I used to do this: I had a piece of platinum clad titanium gauze, about 15 cm2. I'd take a bath sample, add a gram of sodium cyanide, dilute to a suitable volume, and make it the cathode in a little plating cell I made out of a cut down plastic bottle. I used a little piece of 12 mm stainless rod as the anode. Apply current for about 40 minutes, with stirring.

Weigh before and after.

Dave Wichern
Consultant - The Bronx, New York
---
May 8, 2012
Q. How to prepare sample solution when determine gold by AAS?
Huong Pham
- Vietnam
---
May 9, 2012
A. Dilute 1.00 ml solution to 100 ml with distilled water.

Digest 10.00 ml of this solution (in a fume hood) with 5 ml aqua regia. Hydrogen cyanide will be evolved. Warm gently until all solids dissolve.

Transfer quantitatively to a 100 ml volumetric flask and dilute to volume. If your bath Au concentration was 5 g/l you'll get 5.00 mg/l in your sample prep. This ought to be within the linear working range for Au. You may have to dilute the sample prep. a little more.

Evaluate concentration by comparing to s standard curve made with distilled water and at least three Au standards.

Dave Wichern
Consultant - The Bronx, New York