Where the world gathers for
plating, anodizing, & finishing Q&As since 1989
Chrome-plating plastic components
-----
2002
We are a plastic processing company and have recently been asked to produce a plastic component that will be chrome-plated. We have 20+ years experience with plastic processing, but have never produced for chrome-plating and could use some help. Here's the general information concerning the product and here are my questions:
- The product is a handle to be used in a white goods application produced with gas assisted injection molding.
- It's made from ABS, but as far as I understand, a special type of ABS should be used for chrome plating. What type of ABS should be used for this application? Can you recommend a specific type that you've had good experience with?
- Is there any general (but helpful) information as far as machine parameters are concerned? I know that injection speed should be set as slow as possible, no release agents should be used etc. What else should I know?
- Which is better, a hot runner or cold runner? - Is there anything we should be special attention to in the component? (division lines, flaws... the way I understand it is that any flaw on the component is magnified by chrome plating.)
- What chrome-plating specifications would you recommend for this application?
Thank you for your help. Any advice will be much appreciated.
Joshua Abbott
- Jászberény, Hungary
---
2002
Well, I have quite a lot of experience with plating on plastic but I must admit that I know almost nothing about the plastic processing. Ordinary ABS is fine, ABS pc etc is much more complicated. From the finishing point of view,one of the most important things is that the plastic should have no flows. It should have no roughness and no PITS. Every pit that you have on the plastic, will reappear on the plating. As for the chromium plating, well, the chromium is the last step in a very long process that includes chromium etching, activation in a palladium based solution, electroless nickel or copper, electrolytic copper, nickel and chromium. The chromium itself will be about 0.2-0.3 microns only. Try to find in Hungary a plater that has a POP (plating on plastic) line and have a look at his work.
(You szerencset kivanok) If I am correct, that means good luck in Hungarian, Sara.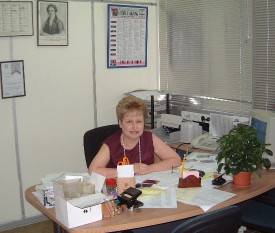 Sara Michaeli
Tel-Aviv-Yafo, Israel
---
2002
Plating on plastic (POP). The most important factor is that part design has to be adapted to plating. Many times a design engineer or sales person decide that a plastic part would look nice if chrome plated and simply try to add this process. Corners, edges, holes, recesses must be avoided or radiused (1/16" min). Specify plating grade ABS. Mirror polish and plate your mold as well (chrome or electroless nickel). This will help eject parts and will protect its surface from corrosion and scratches which will be transferred and magnified by the plating. Hot or cold runner OK but remember that plating will be poor in gate vicinity, also flow lines and stresses affect adhesion, so place and size of gates must be reviewed. Provide concealed areas to make contact during plating. Rinsing is the single most important factor in POP (facilitate it). Consider part rigidity at bath temperature as high as 160 deg F. There are new release formulations designed for plating. Check before use.
Guillermo Marrufo
Monterrey, NL, Mexico
---
September 11, 2008
Greetings one and all.....I am in South Africa and I wish to set up a Plastic Chrome plating plant and I have no idea where to start or how it all works,,,,can anybody help me please
Garth Whittaker
NEW - Durban, South Africa
---
September 18, 2008
Hi, Garth. There's a lot to it. If you can possibly borrow a copy of "Standards and Guidelines for Electroplated Plastic", that's what you really need. But it's out of print and very hard to find.
Regards,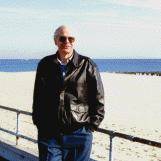 Ted Mooney
, P.E.
Striving to live Aloha
finishing.com - Pine Beach, New Jersey
---
---
August 22, 2012
Q. Hi. We are new on plating business, and we are experiencing some problems like roughness and flow lines to mention a few, and just substituting our supplier with a reliable one. Where can we get a manual about it, including trouble-shooting?
Bongani Sinqe
automotive products - Port Elizabeth, Uitenhage, South Africa