Live! From Pine Beach NJ: The world's most popular metal finishing website, and the internet's friendliest corner
topic 17134
Hazardous Waste Management in electroplating industries
2002
Q. I am student of ME ENVIRONMENTAL ENGG under Griffith University Australia, an OFFSHORE program in Kumaragu college of Tech coimbatore. I likely to do project on hazardous waste management in Electroplating industries, I want to know some of the details about it. Please provide me details of the various metals or non-metals their characteristics and the danger they pose to our health. I also want the details of their quantities which are produced in the electroplating industry. Please also give the various methods to recycle them. Can you give me the details of small scale level electroplating strategies and high scale level too. about the government policy details on this type of wastes.
Thanking you in anticipation.
S.ANANTHA PRASANNA VENKATESH
- COIMBATORE, TAMILNADU, INDIA
---
First of two simultaneous responses -- 2002
A. Did you want that single spaced, or double spaced.. how many words must your thesis be..we need to know these answers before we can earn your degree for you.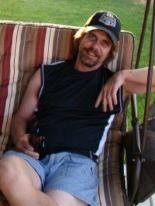 Marc Green
anodizer - Idaho
---
Second of two simultaneous responses -- 2002
A. See the U.S. EPA site, S. Anatha. They've funded countless reports on the subject. Download 4 or 5 of them, take a few pages from each, shuffle them together, and turn it in as your thesis. Return the favor by uploading your shuffling of the pages; it will save us U.S. taxpayers the million dollars that another beltway bandit would have charged to do the same :-)
Ted Mooney, P.E.
finishing.com
Pine Beach, New Jersey
We need "Aloha" now more than ever
---
2002
A. I need to know everything in the whole-wide-world, please. Thanks you for your attention to this matter.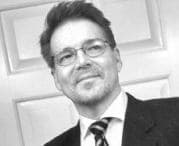 Randall Fowler
- Fowler Industrial Plating, LLC
Cleveland, Tennessee, USA
---
2002
A. Ahhh Randall...good to "see" you are still kicking over there.. guess it takes a carefully worded letter to get you fired up on the message boards!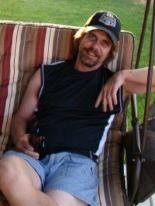 Marc Green
anodizer - Idaho
---
---
July 30, 2013
Q. Kindly tell me the how much amount of hazardous metal compound (Cu, Zn, Ni, Cr, etc.) including cyanide are released from electroplating industry.
Thank you
Naveen Dwivedi
- Muzaffarnagar, UP, India
---
First of two simultaneous responses -- July 31, 2013
A. I recommend you ask the Deity of your choice or you limit the scope of your question to something a mere human can answer.
James Totter, CEF
- Tallahassee, Florida
---
Second of two simultaneous responses -- August 1, 2013
A. Hi Naveen,

Lots!

That is about as much detail as I can give you based on your request.
Brian Terry
aerospace - Yeovil, Somerset, United Kingdom


If you have a question in mind which seems off topic, please Search the Site