Where the world gathers for
plating, anodizing, & finishing Q&As since 1989
-----
White run down stain from the decorative chrome tank
2002
Parts came out from decorative chrome run down white stain at low current density area, No stain before the chrome, Strip the white stain on the part by using hydrochloric acid then look the part no stain on nickel layer. Is there any current related problem or others? We plate bright nickel, dur nickel & chrome on stainless steel part.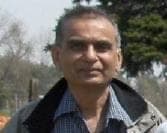 Popatbhai B. Patel
electroplating consultant - Roseville, Michigan
---
2002
Popat,
Too much of brightener, wetting or a high pH will show this after chromium plating. Try to reduce this and make activation in a low concentration of sulfuric acid before chrome plating.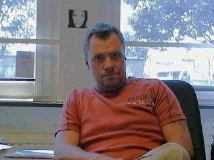 Anders Sundman
4th Generation Surface Engineering
Consultant - Arvika,
Sweden
---
2002
Hi,
Just after the nickel plating, can you see these white stains? What is your chrome bath concentration?

Sevim Topaloglu
- Izmir, Turkey
---
2002
It is called "white wash". Anders is right, sometimes you can overcome it by reducing brighteners in nickel, changing the rinses, shortening the time between the nickel and chrome bath, etc. Usually it is related to passivation of the nickel layer. If you activate the nickel layer (prior to the chrome)in a cyanide bath (cathodic of course) it will immediately solve your problem but cyanide is considered as a 4 letter word..
Well, the best solution I know, is a proprietary electrical activation in a very diluted chromium solution with additives. Ask you supplier about it.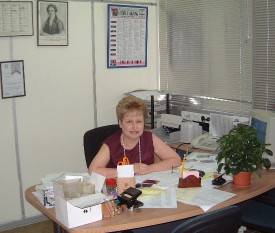 Sara Michaeli
Tel-Aviv-Yafo, Israel
---
2002
Try one or more of the following:
1. Too much brightener breakdown in your solution - Treat your solution or pack filter with activated carbon
2. Brighteners may be too high - lower incrementally.
3. Too much variation in pH in first rinse - adjust so it is closer to the pH of your bright solution.
4. Add 2% of chrome to the rinse before the chrome (which we call the activator.) and one liter of fluoride per 1000 gals. of solution.
5. Make sure there are no foreign objects in the bottom of your chrome tank that may be contacting your parts. Ex. fallen anodes, parts, etc.
6. Cut down delay between steps.
7. If you are using a particle nickel, brighteners have to be low.
8. Have an electrician check chrome rectifier for AC leakage.
Larry Attard
plating shop - Windsor, Ontario