Where the world gathers for
plating, anodizing, & finishing Q&As since 1989
-----
Any Ni brightener with fair internal/residue stress occurrences on plating?
2002
We are encountering slightly dull finishing on our NiNiCr (Watts bath) finishing. The main reason is that the insufficient of brightener replenishment as compared to its consumption. We also noted that the brightener was sometimes imbalance and under-dosed. We have to be cautious with the replenishment, as it will cause peeling, high stress, etc.
I wonder if there is any brightener in the market that doesn't contribute high stress to the finishing?
Thanks and with best regards.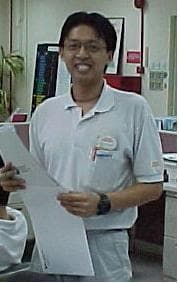 Chee Hong, Lee
- Singapore
---
2002
There are definitely a lot of low stress brightener / special stress reducing and balancing additives. The right guy to speak to would be your chemistry supplier.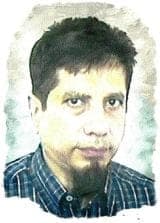 Khozem Vahaanwala
Saify Ind

Bengaluru, Karnataka, India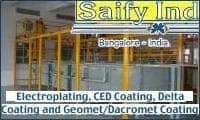 ---
2002
The previous advice of contacting your existing supplier is quite correct. As a supplier I would hope that you would tell your supplier your consumption rate of brightener (including all additives put in the nickel tank), ampere hours being plated as well as the susceptibility of the parts to drag out and if any rinses are being recovered back to the plating tank. Also important for brightness and ductility would be controlling the pH (generally 3.8 to 4.0) and the temperature (generally 135 to 145 deg. F.). Both of these can be performed either manually with frequent adjustments or automatically. Brightener can be fed to the tank by an automatic feeder based upon ampere hours. When correctly calibrated this will give you consistent plating characteristics without over adding. Also, discuss with your supplier how you use carbon or other methods for organics removal. This also has an effect on ductility and brightener usage.
Gene Packman
process supplier - Great Neck, New York
---
2003
Guys,
We've decided to add buffing process before our current NiNiCr plating. This abrasive method able to smoothen and brighten the surface prior the electroplating process, furthermore, we do apply barrel deburring process before buffing. The result was satisfied! (To the level where my boss able to see his forehead from this finishing -- his standard of judgment, I suppose :).
Thanks for yr hints.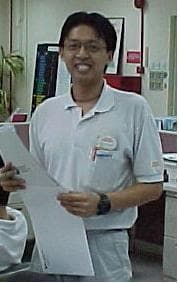 Chee Hong, Lee
- Singapore