Live! From Pine Beach NJ: The world's most popular metal finishing website, and the internet's friendliest corner
topic 17085
What should I do if copper sulfate gets on my skin?
2002
What happens if copper sulfate [linked by editor to product info at Amazon] gets on or in skin. While working in lab we took a iron nail and dipped it in copper sulfate, when I was cleaning it off with a scotchbrite pad I stabbed my finger a little bit. should I be concerned?
Leslie S
- Bloomington, Indiana USA
---
2002
Call OSHA and make sure your capitalist pig employer gets a huge fine for his callousness in not having had you read the MSDS before he made you work with this material in his laboratory, Leslie.
Oh, wait a minute ... you're a student. Cancel that OSHA stuff; it was just a harmless little accident; your teachers love you, wash your finger and forget it :-)
Seriously, Leslie, I understand that a rusty nail can be a concern because of tetanus if the penetration was more than superficial, but I don't think the copper sulfate is a problem.
Ted Mooney, P.E.
finishing.com
Pine Beach, New Jersey
We need "Aloha" now more than ever
---
2002
Leslie,
Your digit is OK ... as the Man said, wash it off. There's only ONE acid you sure don't want to touch whatsoever and that's called HF = Hydrofluoric. That is BAD news.
At your age I went to a movie with a little bottle of nitric acid in my pocket ... and some spilled! Ow! But it was washed off an hour or so later.
Freeman Newton
White Rock, British Columbia, Canada
(It is our sad duty to
advise that Freeman passed away
April 21, 2012. R.I.P. old friend).
---
2002
Freeman.. what the heck were you doing with nitric acid in your pocket? You can't honestly expect me to believe that you spilled nitric acid on yourself, and all you said was OW..and waited 1 hour to wash it off? Surely it must have been diluted.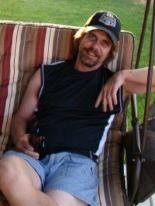 Marc Green
anodizer - Idaho
---
2002
Hi Mark,
Believe it or Not, it's true. I was at that terrible age (long since gone in case you reply!) when acids interested me. The nitric was in a little glass bottle with a tapered top. For some stupid reason I kept it in a trouser pocket. Was it strong? No idea! But I believe it burnt some holes in the woodwork of the 'guest house' we were living in which made me persona non grata.
When? l941 era. Where. Weston-Super-Mare. Movie house? The Tivoli. Which Movie? ... ah, I forget ... maybe Errol Flynn conquering the world, as per usual.
P.S. Isn't that the SAME dawg you had 15 years ago ?
Freeman Newton
White Rock, British Columbia, Canada
---

And isn't that the car you had 45 years ago, Freeman? :-)
Ted Mooney, P.E.
finishing.com
Pine Beach, New Jersey
We need "Aloha" now more than ever


If you have a question in mind which seems off topic, please Search the Site