60,000 Q&A topics -- Education, Aloha, & Fun
topic 17009
Need ZINC-IRON plating to meet specified salt spray hours
2002
Q. I work for an industrial supply company, and have a customer that is using Zinc-Iron Black. This spec calls for a minimum of 200 to white rust and 338 to red at a .0005 thickness (12 microns). I am having a little difficulty finding a plater in the US that will certify to these specs. I am being told that they can only certify this 140 to white rust? Are there standards that dictate what a plater can certify to like there are with zinc and zinc dichromate in the ASTM book. I know the ASTM B 842 covers Zinc-Iron, but I will be honest with you, I can't understand what it is telling me about actual salt spray hours. It seems that other countries like Japan and India can meet these specs but again in the US I am having difficulty.
Jennifer Sterchi
- Lexington, Tennessee, USA
---
First of two simultaneous responses-- 2002
A. Generally, it is not a matter of what a plater can do but of the liability a plater may have. Therefore, they will use the corrosion resistance information from their supplier of the process. Typically, many processes exceed the amount of corrosion resistance in the literature. Since a plater cannot test every part, they will want to have a large margin for error in what they promise.
Gene Packman
process supplier - Great Neck, New York
---
Second of two simultaneous responses-- 2002
A. My firm has been supplying black chromated zinc/iron plating to the automotive and other demanding industries for over 3 years now and it is our experience that our black zinc/iron will indeed meet your 200 hours to white / 338 hours to red at 1/2 mil (0.0005 inch) thickness. I checked this out with our chemical supplier and he too sees no problem; use a quality black chromate and a process-control driven plater will achieve this requirement quite consistently.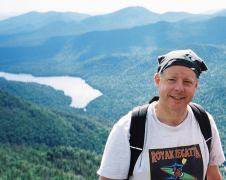 Milt Stevenson, Jr.
Anoplate Corporation

Syracuse, New York
---
2002
A. Being a process control driven plater, I promise 600 hours to white rust and 1000 hours to red rust FOR VAT PLATED PARTS and the same hours as you have specified for barrel plated parts with zinc-iron black.
The issue here is to differentiate between barrel and rack plated specs. Zinc iron baths cannot be handled as easily as other zinc plating baths and your plater has his work cut out if he has to get proper results. Either that or you are getting confused with zinc-black which has very poor SST resistance .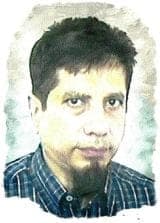 Khozem Vahaanwala
Saify Ind

Bangalore, Karnataka, India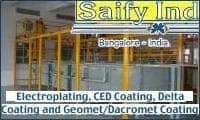 ---
---
April 15, 2012

-- this entry appended to this thread by editor in lieu of spawning a duplicative thread
Q. What is the procedure to get a good salt spray life of above 200 hrs white rust and 500 hrs of red rust with the a process of Zinc iron with trivalent white passivation + sealant.
Your suggestions are welcome.

Jayakumar Selvaraj
metal finisher - Chennai, Tamilnadu, India
---
August 2, 2012
Hi Jayakumar. As you see, we added your question to the above dialog, which goes a way towards answering it. But please get back to us if you consider your question unanswered. Thanks.
Regards,
Ted Mooney, P.E.
finishing.com - Pine Beach, New Jersey
Striving to live Aloha