Where the world gathers for
plating, anodizing, & finishing Q&As since 1989
-----
Zinc whisker and failed power supplies
2002
We are a retailer with a large raised floor computer room. Recently power supplies in computers from a well know manufacturer have been failing at a high rate. The manufacturer has analyzed the power supplies and it telling us that we zinc whisker contamination is causing the power supplies to short out. They say that the zinc is coming from the metal support in our raised floor system. I would like to independently verify their findings and would welcome any recommendation for a vendor that could perform a contamination analysis on the power supplies.
Bill Hannum
- West Chester, Pennsylvania, US
---
2003
We have a medium size enterprise 40 servers in a raised floor environment. It has been pointed out by one of our consultants that our floor has a zinc lining and we may be prone to this zinc whisker contamination. We have had numerous ps failures over the past 3 years since the mainframe was removed and the new servers installed. We had attributed the failures as normal and were not worried because of redundant ps with 4 hour replacement from the manufacturer. We are about to do a refresh and purchase new servers I am just wondering what corrective measures are they other than replacing the floor
Paul Elliott
- Baltimore, Maryland, USA
---
2003
Whiskers are threads or hairs that grow on a plated surface. They are believed to be a stress-relieving phenomena, nature's reaction to built-in stresses on the surface. The electronics industry has known about tin whiskers for decades, as they were well known to grow and short out circuit boards if preventative measures weren't taken (use of alloy solders, reflowing to reduce stress, etc.)
Zinc whiskers have probably been around just as long, but since zinc is not used on circuit boards, it was not a recognized problem. As components grew smaller and more sensitive though, we now find that these zinc whiskers breaking off and entering the airstream can cause problems.
Whiskering is, as mentioned, a stress relief mechanism and as such it only occurs on stressed surfaces. While zinc electroplated floor linings can be stressed and generate whiskers, zinc coatings applied by hot-dip galvanizing are not stressed and do not produce whiskers. You may want to bring in a consultant/test lab with highly specific experience in zinc whisker contamination because it is possible that zinc whiskers have nothing to do with your problems.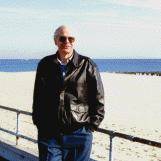 Ted Mooney
, P.E.
Striving to live Aloha
finishing.com - Pine Beach, New Jersey
----
Ed. note August 2012: Although the above was my understanding in 2003, my assertion that hot-dipped coatings never get whiskers is rather dated information about what was a new subject at the time. Please check references that are more current.
---
2004
This is a late response to a note posted by Paul Elliott (Baltimore, MD) in '03 regarding ZINC WHISKERS.
The NASA Metal Whisker WWW site that I help to maintain contains a repository of publicly available info related to zinc whiskers (especially as they relate to zinc-coated steel structures used in manufacture of raised flooring components). Visit: http://nepp.nasa.gov/whisker/other_whisker
Included are links to materials from several companies who describe the problem and promote their assorted services for inspection, detection and even remediation (if warranted). Listing of those resources is NOT INTENDED to be an endorsement of their services nor views. Our group at NASA published a formal Advisory in summer '03 warning of the potential hazards of zinc whiskers forming on zinc-coated raised floor structures (tiles, stringers, etc). I have personally had the opportunity to zinc whiskers on raised flooring at a few locations in the Maryland area. I have also had numerous discussions with individuals in the past year whose organziations (domestic/international, government, medical, banking, retail, etc.) have experienced electronic system failures as a result of zinc whiskers from raised flooring. I've also seen zinc whiskers form on zinc-plated yellow chromate steel surfaces.
While the empirical information that can be found "publicly" states overwhelming that zinc whiskers are limited to finishes applied via "electroplating" and that "hot dip galvanized zinc coatings" are immune, we have heard some rare reports of zinc whiskers forming on "hot dip galvanized" surfaces as well. We welcome any information that members of this forum are able to share regarding their knowledge and experience on this subject.
Jay Brusse
Aerospace - Greenbelt, Maryland, USA