World's #1 finishing resource since 1989
No login needed: Chime right in
topic 1790
Anodizing on reflectors
1998
We are currently trying to electropolish then anodize aluminum reflectors. Our customer has supplied us with two alloys: 1080 and 1100. When we try to dye the coatings we end up with splotchy results. Can anyone offer suggestions as to the best make-up for the electropolishing solution or, more importantly, the best treatment to use between the electropolishing and the anodizing to prep the surface for anodizing without dulling the parts.
Henry Wolff
anodizing shop - Delta, British Columbia
---
--
The reflectors that I have worked with over the years have all been bright dipped, rather than electropolished. As far as I know, there is no intermediate treatment between bright dipping and anodizing.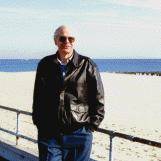 Ted Mooney, P.E.
Striving to live Aloha
finishing.com - Pine Beach, New Jersey
---
1998
A couple quick notes: Ted is right, most reflectors are bright dipped, followed by a short low voltage anodize cycle. When dying standard anodize coatings however, thicker coatings are better, say .75 - 1 mil. Thicker coatings will dull down a shiny bright dipped surface. I have worked with after market bicycle parts, which required a bright specular surface. They were bright dipped,rinsed WELL, followed by an anodize cycle which gave about .5 mils thick coating, then after an intial rinse, rinsed in a pre-dye rinse containing 5 % Nitric for 3-5 minutes. That was followed by the dye, rinsed and they were then sealed in a hot Nickel Acetate solution, followed by a hot water rinse.They needed to be immediately blown dry, and handled with clean cotton gloves. They consistently turned out well.
Ward Barcafer, CEF
aerospace - Wichita, Kansas
---
1998
There usually isn't a step before anodizing other than a desmut. This removes surface contamination which could inhibit the anodizing process. 25 - 40% nitric acid or one of the proprietary desmuts usually work. Most interior lighting uses ~0.2 mils anodic coating since the corrosion is minimal. Exterior doesn't go much thicker if any since the reflective surface is usually covered.
Lee C. Branch
Albright & Wilson
---
1998
After electrobrightening, a thin film is left on the part that should be removed prior to anodizing. This will cause dulling and nonuniform coloring . A chrome-phosphoric stripper, about 5 minutes at 180, will remove it. A formula is 20 grams chromic acid and 35 milliliters of 85% phosphoric acid per liter of solution using water.
Also, don't expect the 1100 to stay bright after anodizing since it is only 90% pure aluminum. The 1080 should look pretty good.
Consultant