World's #1 finishing resource since 1989
No login needed: Chime right in
topic 1783
Antiquing a new chrome finish
1998
What's the recommended technique for "antiquing" a newly plated chrome-on-brass object? It's just too bright; it looks wrong. I'm looking for a treatment for the chrome itself; I'd rather not overlay it with a lacquer. And I'd like it to be a hands-on process, something I can control (as opposed to burying it in manure or somesuch). And thanks in advance.
Ben Truwe
Medford, Oregon
---
1998
Dear Mr. Truwe,
Actually, I had never thought of it, but burying the object in manure might not be a bad idea. To speed up the process, and to make it more "hands on", I would heat the manure to about 350F. Pig or poultry manure might work better than some of the "milder" antiquing manures.
I'm half joking, of course, but baking the part with some damp, acid, organic like peat moss, may work without the lacrimating effect of hot pig manure.
It might be easier to obtain the effect if we think about it before the chromium is plated. We often get questions at this website on how to develop a "fast patina", and it is not obvious how to speed up a process that usually takes years.
Since antique chromium plating does tend to darken, pit, and generally show the underlaying deposits, and the base metal, it might be better to have an irregular, porous surface before chromium plating.
note: since we have only been plating chromium since about 1924, per "Electrodeposition of Chromium from Chromic Acid Solutions" [affil. link to book on Amazon], I don't know that we have any really antique chrome, yet.
It would be nice to have a thin, cracked nickel layer under the chromium.
How about a Watts nickel bath, with 0.25-1% Carrier, 3% secondary auxiliary carrier, 0.1 to 0.5% primary brightener, pH about 5.0, 140F, good agitation, If we can get the nickel to spontaneously crack when dunked in hot and cold water, or crack and darken when popped into an oven, we might get some interesting patterns. See your local plating supplier about this, she will think you are completely mad, of course.
Also, antique chrome has a look of a fine pattern of holes, hazes, and for lack of a better term, cloudiness. I wonder if you could make a nickel bath which is short of wetting agent to get some pitting. It will take some doing to de-engineer the modern bright nickel plating bath, so you will need an expert in bad plating.
Like the farmer said to the County Extension agent, when asked if he would plant some experimental fields on his land; He politely refused, with the explanation: "I'm not going to plant corn worse than I know how".
You need someone who is happy to plate nickel worse than he knows how. That would be me, since it satifies the child-chemistry-set-I-will-invent-something-never-seen-before-thereby-earning-the-undying-respect-of-my-friends in me.
Regards,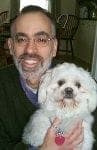 Tom Pullizzi
Falls Township, Pennsylvania
---
2007
Hello
I have 2 new chrome plated hinges to replace 1 broken one on a hundred year old wooden ice box. I will replace both hinges.
My hinges will match in appearance but they are just too shiny and new looking. Any suggestions to dull the shine?
Thanks
Mike
Michael Burnett
- Tucson, Arizona USA
---
2007
Paints will not stick to chrome but a Rub'N'Buff [affil. link to info/product on Amazon] may work, Michael.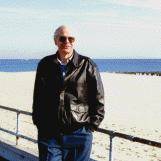 Ted Mooney, P.E.
Striving to live Aloha
finishing.com - Pine Beach, New Jersey