World's #1 finishing resource since 1989
No login needed: Chime right in
topic 1771
Formulas for electroplating on plastics
1998
We are looking for various formulas for plating on different types of plastic. We have a product which is made of PA6-30% glass filled and would like to know if anyone has the formula for plating or knows where such formulas may be found. Thanks!
Edward Fixen
plating shop, San Luis Obispo, California
---
1998
Dear Edward ,
There is only one way to plate these "Strange" plastics that is to treat them in the same way as you treat flowers & other organic substrates , and there is a company in your area called "Natures Garden" or something similar that specialises in plating roses "etc" they are from memory located in Orange County . If you have difficulty in locating them call SOLIN Products Inc in Anaheim tell them I told you to call and explain who you need to contact & they should oblige.
regards
John

John Tenison - Woods
- Victoria Australia
---
1998
Atotech has proprietary processes for newer plastics used in the automotive industry. I would suggest a review of the literature and patents, to see where you might start studying the problem. Metal finishing magazine sells an "MFIS database" CDROM for about US$400.00. I am away from the office today, but email me and I can send you the info on how to obtain a copy of the disc


Tom Pullizzi
Falls Township, Pennsylvania
---
2000
Hello,
I want some information about modern electroplating formulas on steel. Mainly formulas are required. Looking forward for your response on your earliest.
Thanks and regards,
Udass.
udass Khayal
electroplating co. - Karachi, Pakistan
---
2000
Most modern formulas are proprietary and protected by patent or trade secret, I'm afraid. The formulas you will find in the standard texts are the only publically available formulas and are getting a bit old.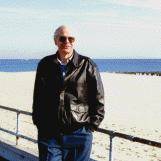 Ted Mooney, P.E.
Striving to live Aloha
finishing.com - Pine Beach, New Jersey
---
2001
Hey,
I am doing a chemistry assignment on electroplating and was wondering if you could give me some help. I need formulas on Gold plating onto Silver objects. If you could help it would be greatly appreciated. In the next few days.
Kind Regards,
Bianca W.
- Gold Coast, QLD, Australia
---
The formulas for practical gold plating are proprietary and protected by patent or trade secret, Bianca. But any of the standard texts will give you publically available formulas that are close enough for a chemistry class report. Good luck with it.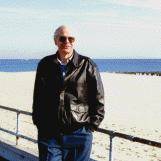 Ted Mooney, P.E.
Striving to live Aloha
finishing.com - Pine Beach, New Jersey