World's #1 finishing resource since 1989
No login needed: Chime right in
topic 1763
Potentiostat / Galvanostat : is there a market in plating industry
1998
I have been working in plating industry for about 2 years. I am now in a battery/electrochemistry testing system manufacturer. We are producing 4 channels potentiostat / galvanostat and battery testers, with high speed pulse capabilities. I am trying to figure out if there would be a market for us in the plating industry (like small pulse plating equipment, lab test instruments, Hull cell tests...)
If someone has the answer and eventually some more details about the potential market (jelwery, electronics, anodizing), I would greatly appreciate.
ARROWS PETE
- COLLEGE STATION, Texas
---
1998
Dear Pete,
There's surely a market, but I think a very limited one in electroplating industry due to the fact that these instruments are more used for research as for "daily work" and most of the people are more involved in the daily work.
The big suppliers like Enthone-OMI, Atotech etc., use these instruments but you will find it hard to compete against companies like EEG and GAMRY.
Very few electroplating companies will consider to buy there own instruments as most of them don't work on fundamental research.
For large Pulse or PR-rectifiers, there's a market, but again limited.
Success and never give up!
Harry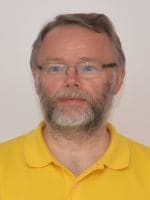 Harry van der Zanden
- Budapest, Hungary