World's #1 finishing resource since 1989
No login needed: Chime right in
topic 1751
Satin Chrome on steel and brass.
1998
I am interested in the restoration of old motorcycles and cars and am trying to find out information about a plating finish which was used on steel and brass fittings such as fuel and oil lines, handle bar levers, fuel taps (cocks), engine fittings, etc., mainly on motor cycles back to the 1940's or earlier.
The finish has a matte silvery appearance and looks rough when viewed through a 10x glass. A similar looking finish is used more recently on the handles of measuring instruments such as the barrel of a micrometer, and telescopic gauges, and I have seen it on numerous handles and small plated components.
I know it as "Satin Chrome" and have heard it referred to by this name by others, even by a restorer in the UK in a magazine article.
However local platers are not familiar with this particular finish but know satin chrome as a bright type finish which is buffed or abraided to dull the finish to that resembling partly polished stainless steel. It is nothing like the finish I would like to reproduce.
I suspect that the satin chrome I know of may have been a cheap quick finish to protect components from atmospheric corrosion and give a pleasing appearance without the expense of a polished plating process.
By not being able to have it reproduced changes the look of a restored cycle as the more modern finishes look out of place.
I would appreciate any advice you may be able to offer on the plating procedure for this matte silvery finish, either by direct reply or by reference to some third party who may be able to help me.
Thanks for any help you may be able to provide,
Vince Buckley Australia
---
1998
If the material is really chrome, I suspect that it a decorative nickel/chrome over a grit blasted surface. I believe that the grit blasting was done as much to remove machining marks as it is for gripability or beauty.
There is a satin nickel that is available from at least one company that looks very very good. Might be cheaper than decorative chrome and might be just a serviceable.
James Watts
- Navarre, Florida
---
1998
A possible solution is matte finishing. I believe that it is accomplished with an acid etch rather than grit or bead blasting. I have also seen a non directional satin finish produced by tumbling with steel shot lubricated with mineral oil.
As long as you are into restoring British machinery, I saw a trick used to restore the appearance of old aluminum brake and clutch hydraulic parts (Girling & Lockheed Master cylinders). They are cleaned and primed and then painted with a hammertone paint. This gives them the look of a fresh casting. This is better than any other method I have seen as any other method results in a surface that appears to have been worn. It also holds up well over time.
Eric Morris
Von Morris Corporation - Philadelphia, Pennsylvania
---
1999
The finish on older cars and motorcycle fuel lines was invariably straightforward unpolished Nickel plate, no Chromium involved. Chromium is a porous metal so if put straight onto Steel, the Steel will very soon rust. The steel must first be plated with copper as this metal is waterproof. However, Chromium will not "take" to Copper so the Copper must be plated with nickel. Chromium will then "take" to the Nickel. This is one reasom why the older, proper, plating was/is so expensive and why there is such minimal plating on Cars/Motorcycles these days.
It was essentially to prevent corrosion as both steel and copper are prone to this, especially copper if adjacent to a dissimilar metal, particularly as, years ago during the winter, salt was strewn over the roads in an attempt to melt any ice that may form. The contact of salt and water with, e.g, copper to steel, caused a cell action which very soon perforated the copper fuel line with possible disastrous results.
I restore old motorcars myself as a hobby as time permits. There are many plating companies that will nickel plate small batch/one off's for restorers and this is an authentic process. By the way, there was no need to polish the Nickel as most of the time, the fuel lines were underneath the car or not usually very visible on Motorcycles. Hope that this is of some use to you, good luck with the restoring. Richard.
Richard Holt.
University of Huddersfield.
---
1999
You are correct as to what was historically done, Mr. Holt, but I don't think the reasons were exactly as you relate.
Chromium will plate just fine onto copper, but chromium has no real reflectivity. It is basically the nickel that you see in decorative chrome plating.
Today's decorative plating is chrome over duplex nickel--a finish which is both more expensive and way more corrosion resistant than the old nickel or nickel on copper plating, because the science has developed to the point where carefully designing the two nickel layers causes corrosion to spread laterally instead of through.
Decorative plating has declined for styling reasons, not because it won't hold up to the elements. Go to a junkyard and look at cars from the 70's, 80's and 90's. The chromium bumpers and trim outlast the painted sheetmetal. But the corrosion resistance of both plating and painiting have advanced tremendously since the 40's and 50's.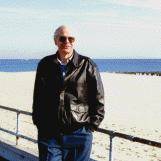 Ted Mooney, P.E.
Striving to live Aloha
finishing.com - Pine Beach, New Jersey
---
2001
Satin chrome.. no problem. As simple as that. It can be done just as you wanted it.
Ranjit Dudrah
- United kingdom