Where the world gathers for
plating, anodizing, & finishing Q&As since 1989
Chrome plating and Hydrogen Embrittlement Relief

-----
A. Good outputs.
Following up on James Watts posting, a good judge on the oven dwell time of high strength steel, would be the result of your embrittlement test at the different times they dwell at 375 °F. We have yet to see a notched bar baked under 23-hrs (regardless of plating Chrome, Cad, Nickel, phosphate coating) that would pass an embrittlement test using notched bars at the 180 or higher ksi, that were baked under 23-hours. I realize that the AMS and other specs have change since these dates that increased the dwell times.
Bill Milla
, Quality Mgmt.
- California
September 8, 2022
---
---
---
Closely related historical posts, oldest first ...
1998
Q. After chrome plating, how important is it to get a part into an oven for embrittlement relief bake? If the time until baking extends too long, will the hydrogen tie up and be unable to diffuse out of the steel. Also, what time is sufficient to bake a high strength steel that has just been chrome plated? What benefit does shot peening provide during chrome plating? Does chrome plating induce a stress on the substrate during plating and how large? What causes hydrogen embrittlement?
Drake Clarke
---
1998
A. Hydrogen Embrittlement is caused by the Hydrogen evolved during electrolysis being, to some extent, absorbed into the crystal structure of the steel at its' surface. Normally baking at 200 °C will remove the atomic Hydrogen before it has had chance to migrate and become molecular. Documented tests carried out by the Spring Research Institute in the UK have suggested that if baking is carried out within 24 hrs. of plating the Hydrogen can be removed. However it appears that many specifications request that the treatment be carried out within a much tighter timescale. I have heard evidence that suggests that this may, in some cases, be due to the desirability to ensure that the operation is carried out and not forgotten!
If the baking operation is not carried out on High Strength Steels then almost certainly it will be to late after the 24 hr. period and the Hydrogen will become molecular, being tied up with an inability to remove and provide a high degree of risk to failure.
The degree of baking of High Strength Steel would be sufficient at 24 hrs at not less than 200 °C. Consultation with UK Defence Standard DEF STAN 03-4/2 would provide more specific info (sorry don't have one to hand to quote at present).
Sorry no details on the third and second last points.
Regards
Martyn Grimes
plating company - Farnham, Surrey, England
---
1998
A. The present aircraft standards and AMS2406 [affil. link to spec at Techstreet] , average 3 hours post plating bake at 190 °C. Dependent on the weight of the part. Hard Chrome does have a tendency to increase crack propagation sites in steel, due to the micro cracked structure of the coating. There is also a drop in the fatigue strength of the material which can be as much as fifty percent . Shotpeening will increase the fatigue life of some steels as much as 200 percent. Normal treatment of high strength steel parts would be: pre heat treat 190 °C for 2 hrs after grind , shotpeen 12A2 , Chromium plate , heat treat 190 °C for 3 hrs , final grind , heat treat 1 hr at 190 °C to relieve grinding stress , magnetic particle inspect. As for the embrittlement problem it is to be taken very seriously when dealing with Chrome due to the high amount of hydrogen evolved at the cathode surface in the process .
Dave Brackenridge
aerospace plating - Germiston, South Africa
---
---
November 6, 2013
Q. On the scale of salt spray test hours, what difference would a baked and non baked hard chrome plated surface would show on a metal like 4140 steel for a thickness of 25 microns ?
Jignesh Panchal
- Vapi, Gujarat, India.
---
November 8, 2013
A. All chrome is cracked to some degree, not much to very bad. The base metal will rust thru these cracks. It will be worse with large cracks because it can set up a larger "battery" for the corrosion. Micro cracked chrome can be quite resistant to rust.

Thickness of the chrome also has a lot to do with it failing.

In answer to your question, baked or not baked has no, or at least a very tiny effect, on the salt spray test.

The bake is there to reduce the effect of hydrogen embrittlement failure.
James Watts
- Navarre, Florida
---
November 18, 2013
Q. Thanks for the reply. I appreciate it. In addition to it, I would request you to let me know whether the baking process increases the bonding of hard chrome on 4140 steel with thickness of around 25 microns, as one of our customers insist on this. Also if a component is plated in 3 to 4 set ups, is it required to bake it after each set up?
Jignesh Panchal
[returning]
engineering - Vapi, India
---
November 18, 2013
A. Baking at 200 °C will not help adhesion enough to talk about, if at all.

I am a very strong believer in baking as soon as possible after chrome plating operation. On really hard 4140 steel we tried for 15 minutes and no more than 3 hours.

If I read your question correctly, Yes, It requires a bake after every plating operation.
James Watts
- Navarre, Florida
---
November 20, 2013

Hello Mr. Watts,
You understood my question very correctly and I am fully satisfied with your reply. It is of a great help to me. I really appreciate it.

Thank you.
Jignesh Panchal
[returning]
- Vapi, India
---
---
June 17, 2014
Q. Why do we need hydrogen embrittlement after chrome plating?
After hydrogen embrittlement why black colour came?
Kindly send the full detail.
SEETHARAMAN NARASINGAM
- Chennai, tamil nadu, India
---
Current Solutions to Hydrogen Problems in Steels
(includes 7 papers / 34 pages on electroplating)
from Abe Books
or

Affiliate Link
(your purchases make finishing.com possible)
June 2014
A. Hi SEETHARAMAN. Hydrogen embrittlement is required because when the electricity is pulling chrome ions out of solution and reducing them to metal on the cathode (workpiece), it is also electrolizing the water of solution into H+ and OH-, and drawing those hydrogen ions into the metal, where they cause brittleness.
If the parts are not defectively plated, yet they turn black during baking, you need to use a vacuum furnace or a nitrogen or argon filled furnace to exclude oxygen from the air. Good luck.
Regards,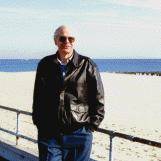 Ted Mooney
, P.E.
Striving to live Aloha
finishing.com - Pine Beach, New Jersey
---
---
Chrome plating turns yellow after hydrogen de-embrittlement
April 19, 2017
Q. Hello, does anyone knows why stainless steels after hard chrome plating and hydrogen de-embrittlement have yellow color?
Alexandru Marian
- Bacau Romania
---
---
April 29, 2019
Q. We are a manufacturer of deep draw parts for motorcycle jump glass cover and we have a query in nickel chrome electroplating.
Before plating we found no issuance of CRACK by hitting and vice clamping test -- both results found Okay.
But after plating we found a crack issue.

Now we want to check on baking process; please share the baking process standards.
Temperature?
Time period?
Arif Hussain
manufacturer - Karachi , Sindh , Pakistan
---
May 2019
A. Hi Arif. A recognized baking standard and its contents have already been offered by Dave. I don't know whether your parts are critical enough to require baking after each individual operation as he describes, but certainly before plating and after plating.
| | |
| --- | --- |
| | The idea here is not for one person to ask another person for answers, but for us all to learn from each other. So don't forget to tell us what baking protocol you are presently practicing that is not successful enough. Thanks! |
Regards,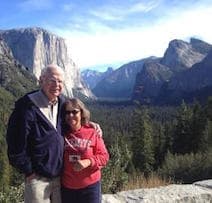 Ted Mooney
, P.E. RET
Striving to live Aloha
finishing.com - Pine Beach, New Jersey
---
---
November 26, 2019
Q. Sir, when we require chrome plating and dehydrogenation on a part, and also require cadmium plating and dehydrogenation on the same part, can we do separately dehydrogenation after completing both chrome and cadmium or can allow to do combined -- if not allowed, then please tell me in detail. I shall be very thankful for this act of kindness
Nishat Anjum
- Islamabad, Pakistan, Muslim
---
November 2019
A. Hi Nishat. I see two things to be considered regarding your question --

First, cadmium plating is virtually always chromate conversion coated and the chromate will not survive baking -- so you must bake before chromating.

Secondly, baking must be done in a very timely fashion; depending upon the hardness of the substrate, it may have to be done essentially immediately.

Thus, while you might not rule out doing just a single bake on theoretical grounds, I think you'll probably find the logistics of doing a single bake more difficult than just doing the two bakes :-)
Regards,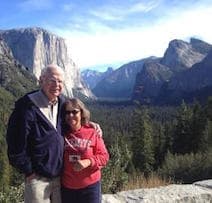 Ted Mooney
, P.E. RET
Striving to live Aloha
finishing.com - Pine Beach, New Jersey
---
---
<- Ed. note: No abstract
questions please!
Please tell us YOUR
situation. What? Huh?
September 30, 2021
Q. Why Hydrogen Embrittlement is done at constant 200 °C? If done at 250 °C or 300 °C baking what can happen?
vimal pandian - vp
employee - jiaxing - zhejiang, China
---
October 1, 2021
A. Hi Vimal.
Hydrogen Embrittlement is very critical for hardened high strength steel. If bake is performed at very high temperature, it may affect the properties of the base material. It is one of the reasons why many parts are baked for Hydrogen Embrittlement relief at approximately 190 °C/375 °F. Some materials are baked even at lower temperatures, for example carburized parts are baked at 135 °C/275 °F. Take a look in AMS2759/9 [affil. link to spec at Techstreet] specification - it is a good reference.
Good luck,

Leon Gusak
- Winnipeg, Canada