World's #1 finishing resource since 1989
No login needed: Chime right in
topic 1736
Danger of inhaling chromium from chrome stripping operation
1998
Q. I have a question about chrome stripping using 10% caustic soda. I had the waste analyzed and found that it contains hexavalent chrome. Is any of this hexavalent chrome given off in the steam that rises from chrome stripping wheels, etc? We also have an evaporator boiling the water off.
Please do NOT post this to the board. <--Ed. note: read on.
Name withheld by request
---
1998
via private e-mail to 'Name withheld by request--
Sorry, we're not in a position to offer free confidential consulting. Further, there is at least a casual "peer review" aspect to public posting for all the world to see that is sometimes beneficial. Sorry, and thank you for your understanding.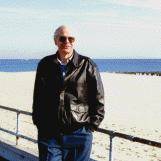 Ted Mooney, P.E.
Striving to live Aloha
finishing.com - Pine Beach, New Jersey
---
1998
Q. It was a regular finishing.com question but I just didn't want it posted with my email address. A yes or no to whether chrome is released in dangerous levels would suffice for me, I have been breathing this stuff for years. I am trying to find info but cannot seem to find any, I am starting to think the plating industry is trying to hide this.
Name withheld by request
---
1998
A. Sorry, your original question was abstract, and I did not recognize it as a concern about your health.
When you fear that "the plating industry" is hiding something, you need to define who comprises "the plating industry". I know that I am not trying to hide anything; with regard to chrome specifically, see www.finishing.com/editorial/noontime971201.html, where I make my feelings perfectly clear. Nor is my partner, Tom Pullizzi, in favor of hiding things; see, www.finishing.com/editorial/noontime980422.html
As for whether there was hex chrome in the cleaning solution, yes, there usually is--that's what turns it yellow. I cannot know exactly what you were doing, nor could I responsibly hazard even a wild guess at the exposure levels you saw -- but exposure badges can be worn to determine the exposure. I can say that evaporated steam coming off a tank is usually pretty much just water--that's how the distillation process works; and I can say that based on my limited personal knowledge, I would feel comfortable working around an alkaline stripping tank for chrome, but I personally feel uncomfortable working around chrome plating tanks and try not to do it unless I have assured myself that the ventilation system is first rate.
There is a tremendous body of knowledge about hexavalent chromium, a lot of it available on the net. Try an EPA site or www.nmfrc.org. I don't know whether I think you ought to call an OSHA hotline, or a doctor for any kind of tests, or what. I'd like to hear some other opinions.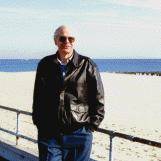 Ted Mooney, P.E.
Striving to live Aloha
finishing.com - Pine Beach, New Jersey
---
1998
A. Personal opinion!
Some amount of chrome is going to come off of any process that generates gas bubbles. The question is how much, not if.
Any plating or stripping tank should have a good ventilation system. You should not be having any significant amount of chrome coming out of the stack based on CT's fence line standards.
OSHA has PELs. The allowable amount is a time weighted number. If your job is to stand over the tank all day running part after part, the allowable amount per cu meter of air will be rather small. If you spend half an hour a day near the tank, the limit will be much higher.
I personally have found a distressing amount of shops that do not have adequate ventilation. Many could drastically improve the efficiency of their system with strategically placed shields that do not interfere with the work. A 4' backsplash of thin PVC can improve the capture rate of the mist by a significant percentage.
Ideal is no chrome in the air. That is not realistic. Intelligent exhaust systems do not have to be expensive relative to a poor one.
James Watts
- Navarre, Florida
---
1998
A. Personal opinion!
This letter aroused some fairly strong feelings in me. I started out in this industry as a lab tech, I am a chemist by training and education. I moved up to a QA Manager/Technical Services Manager position with Environmental responsibilities, and then to Facilities and Plant Management. I have worked for sweatshops where people were numbers, and for very progressive companies.
I think that the owner/management would want to know your concerns. Depending upon the motivation, they might want to know for reasons of financial liability i.e., Worker's Comp/lawsuits or for humanistic reasons, your safety. Either way, I think you should speak with the appropriate owner/manager and express your concerns. There are enough potential issues that they will want to help find out. An air pump and confidential evaluation from a University Industrial Engineering Graduate Class is available in almost every state. They also have access to extensive literature.
Most companies would rather you approach them first rather than OSHA. I'm positive your company will want to know once you bring it up.
If you are uncomfortable after speaking with your management, whether for reasons of retaliation or for reasons of distrust, life is too short to be worried about your job. If you are the owner/management there are a lot of avenues for finding this out. However, I don't think that the plating industry is hiding anything; if anything most owner/operators, consultants, sales reps., are very aware of potential liabilities. They usually err on the side of caution, and do their best to steer clear of anything which will harm their employees, or cost them money.
Nationwide the economy is such that it is fairly easy to find work, especially in this field. It is very hard to find good experienced people.
I have worked in plants with chrome, in plating and other tank solutions which were without what I thought was adequate ventilation or fume suppressants. However, when audited by OSHA with air pumps still passed.
In your case, personally I think you are not picking hazardous amounts of hexavalent chrome. In order for any heavy metal to affect you, it has to get into your system, whether through inhalation, skin absorption or eating/drinking. Assuming you are taking precautions such as proper PPE, i.e., Rubber Gloves [affil. link to info/product on Amazon], boots, apron [affil. link to info/product on Amazon], not eating, drinking or smoking while around the operation, washing your hands, etc., the only opportunity is inhalation from the steam.
I would not be uncomfortable working around what you describe either, but the only way you will really know is to have a professional evaluate your specific situation. Hexavalent chrome is such a red flag nowadays that you will find a ton of literature about it; I wouldn't be surprised if your stripping process has not already been evaluated somewhere. I think you are taking the right step in that you are asking questions if you are concerned.
Ward Barcafer, CEF
aerospace - Wichita, Kansas